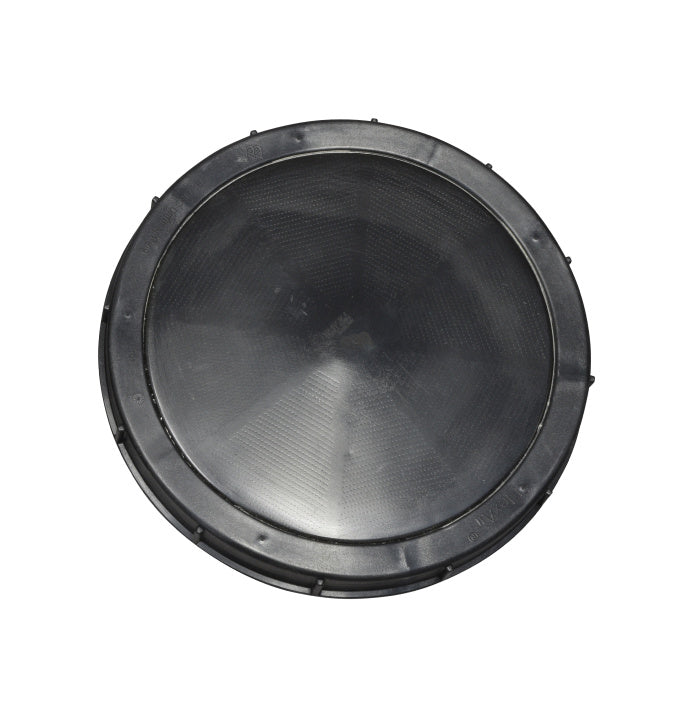 Price
Sale price

Regular price

$49.00 CAD
Shipping calculated at checkout
EPDM discs are replacement parts for vertex diffusers. We recommend, however, that you look into the alternative of changing all your diffusers to Piccolos or Robust-Air as they are much more reliable over time.
Here are the advantages seen when using bottom aeration:
Circulation of the entire water column in relation to the depth of the diffuser and the volume of air injected;
Elimination of thermal stratification (generally prohibited in the case of natural trout lakes);
Increase in dissolved oxygen levels, which stimulates the natural aerobic digestion process, thus reducing the thickness of organic silt and the accumulation of sediment;
Prevents fish kills during winter by increasing the oxygen available in their habitat;
Reduces mosquito populations;
Eliminates foul odors from unwanted gases;
Reduces organic bottom sediments by avoiding sediment anoxia;
Sequestration of phosphorus in sediments;
Preservation of a healthy aquatic ecosystem.
Each of these durable EPDM diaphragm discs is composed of over 1,000 small perforations that release microbubbles when the compressor pressure tensions the diaphragm.
The flexible membrane is automatically cleaned by the micro pulses produced by the compressor that feeds it (not included). The disc never clogs, even at the bottom of the muddiest lakes. Salty, hard, or muddy water is not a problem with this high-performance diffusion disc.
Most of the fine bubbles released by this disc are no larger than 0.5 to 1.0 millimeters in diameter. The principle of fine bubbles is of paramount importance for several reasons: they offer a large air/water exchange surface for better oxygen diffusion; they rise very slowly to the surface and stay longer in the water than large bubbles and finally they produce a more intense water movement.
These discs are perfect to be added to existing systems. You will be surprised how your old compressor will run more smoothly while consuming less energy for more air injected into the water. Ideal diffusion system for ponds or lakes that have very steep slopes or very deep-water bodies.
Diffuser Type: 7'' or 9'' round disc, depending on the choice, working with a flexible EPDM membrane.
CFM: 0.5 - 3 cfm for 7" disks, 0.5 - 6 cfm for 9" disks
Bubble size: Fine
Minimum pressure: 0.5 to 0.6 psi
Price: Buy online or contact us.