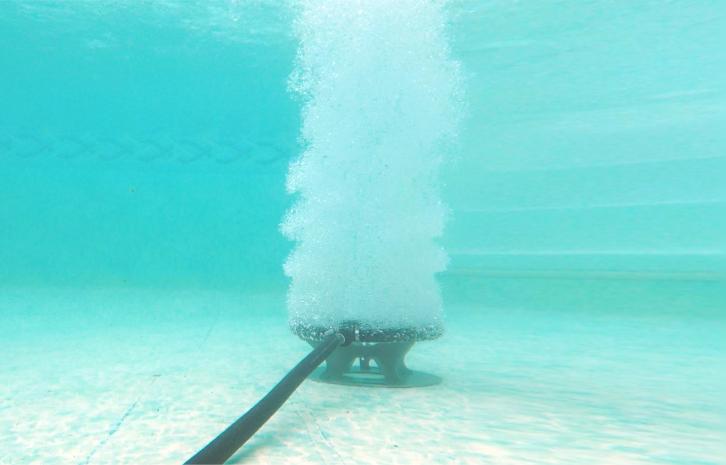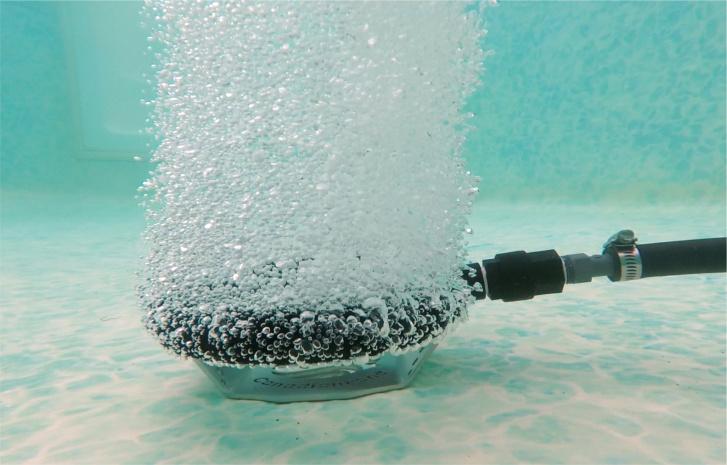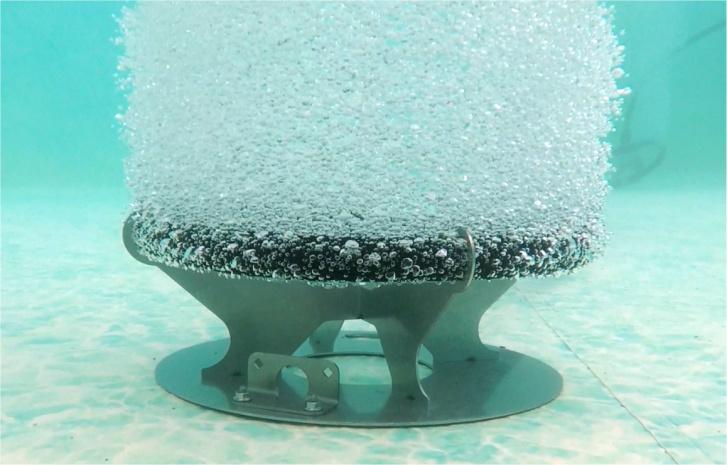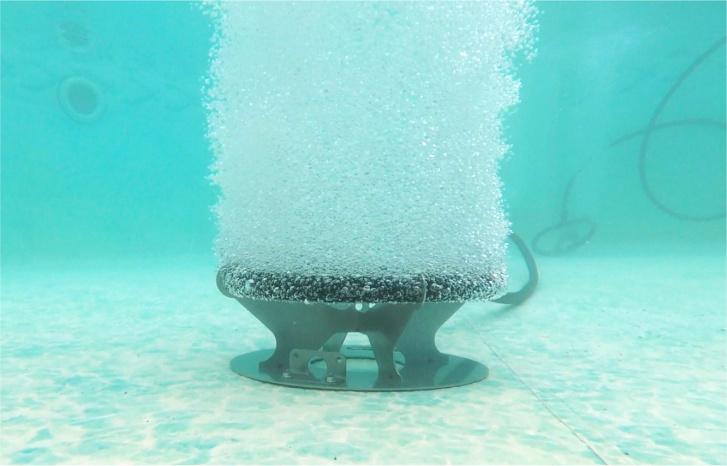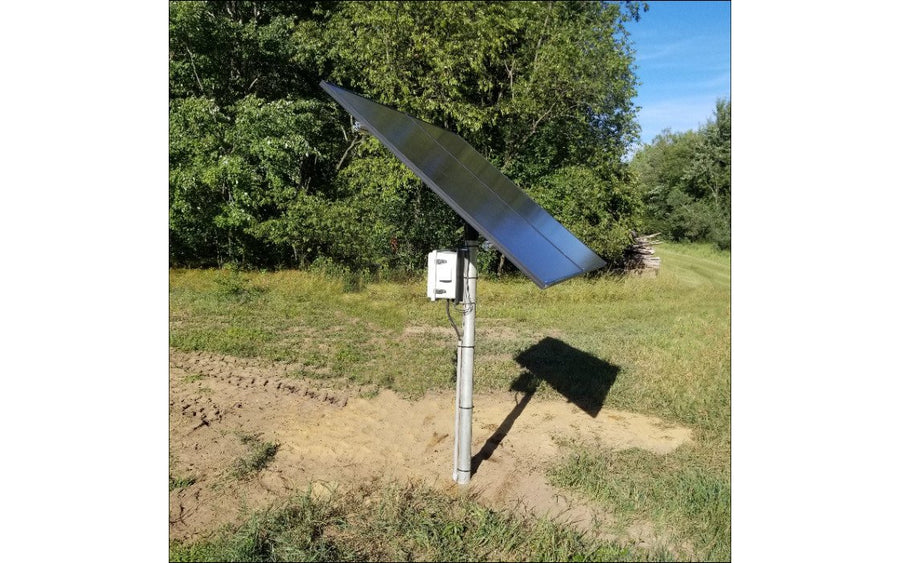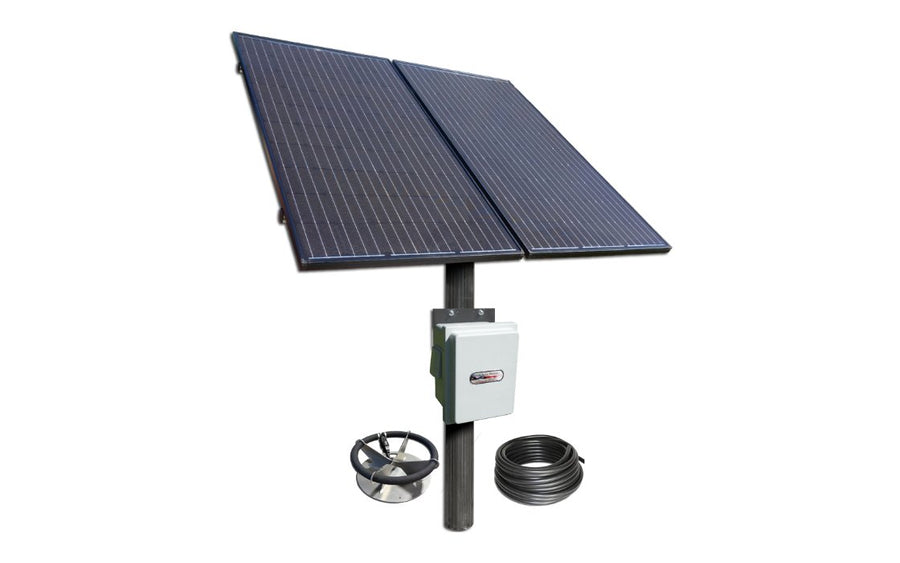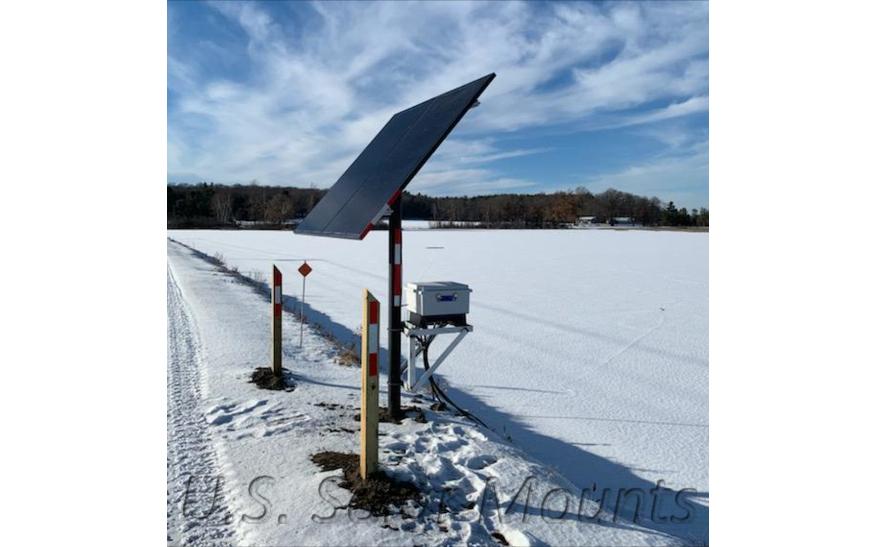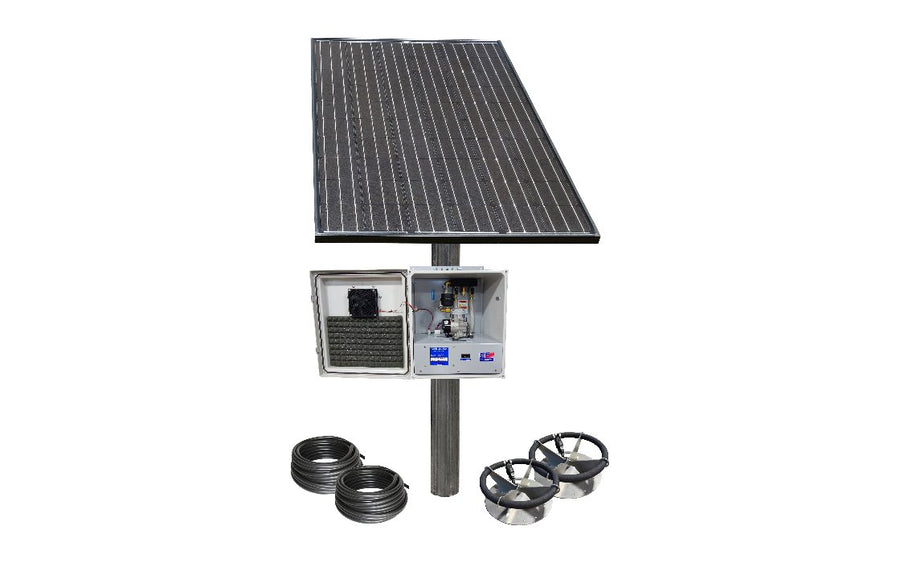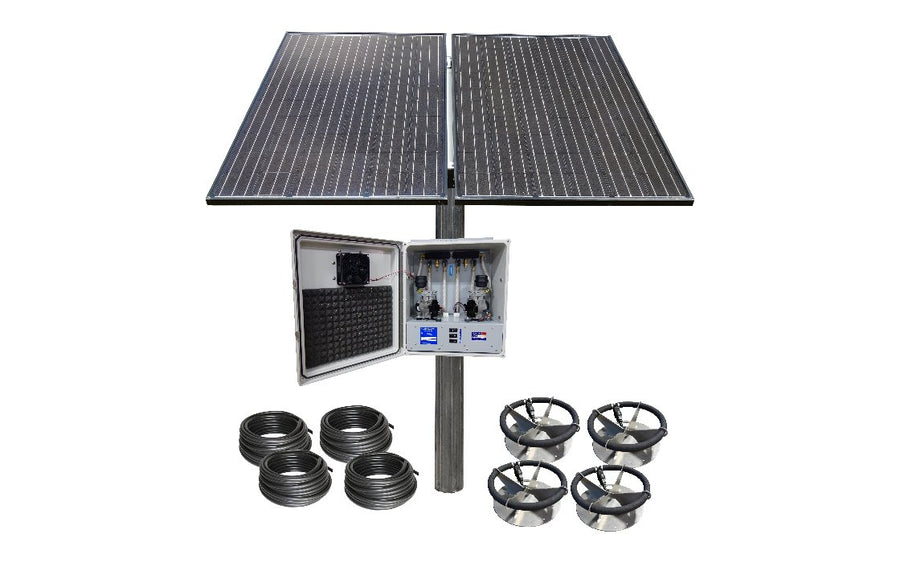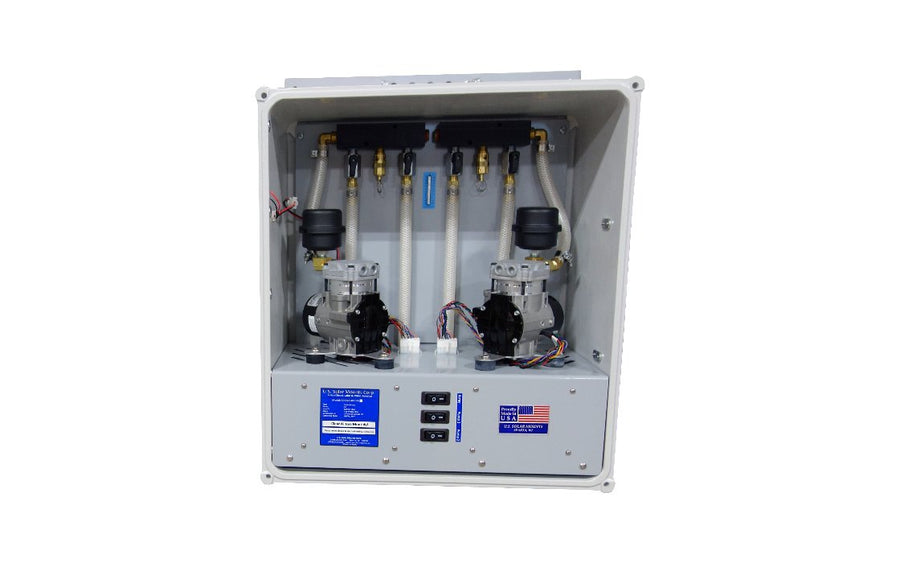 Price
Regular price

$7,409.00 CAD

Sale price

Regular price

$7,409.00 CAD
Shipping calculated at checkout
You do not want to use electricity for your aeration system?
Your lake is simply too far away for an electrical connection?

Direct solar powered lake aerators are the ideal solar systems on the aeration market today. When the sun is shining, the compressor runs, and when it's dark, it doesn't. So you won't have to pay for batteries, but you will only have aeration during the day.

These systems are leaders in the field of direct solar energy. Built with the highest quality components and attention to detail, all at a cost that will make you seriously consider this option for your remote pond or lake.
Designed by seasoned experts, they are capable of providing reliable, high-volume aeration to remote and off-grid sites, common in Canada.

These systems have been designed to operate efficiently without the hassle and expense of using batteries.
Brushless compressors mean increased reliability, durability and efficiency with minimal parts replacement. The entire system is simple to install if you have a little manual skill.

While the rest of the industry continues to look for ways to make low-end systems as inexpensive as possible, manufacturer of these direct solar aerators take another path to quality. These systems are best for noise reduction. The sound absorption foam used by some other brands has a limited effect on high frequency noise and does little to dampen low frequencies. This series has been designed with complete reduction in mind, automatically integrating a low frequency sound reduction system as part of its integrated design. This makes the U.S. Solar Mounts the quietest on the market. At full speed, in the midday sun, the noise level is only 50 dB!

Warranty : 1 year coverage on manufacturing defects
Diffuser Tech sheet (PDF)
Solar System Tech Sheet (PDF)
| | | | |
| --- | --- | --- | --- |
|  System  | Component | Quantity | Inclusion |
| SD1-CA-PM | Feeder line 100Ft | 1 | Not Included |
| | Solar panel 320W each | 2 | Included |
| | Compressor | 1 | Included |
| | Diffuser | 1 | Included |
| | Post mount cabinet | 1 | Included |
| | Steel post 3.5" exterior diameter, 10' tall  | 1 | Not included |
| | | | |
| --- | --- | --- | --- |
|  System  | Component | Quantity | Inclusion |
| SD2-CA-PM | Feeder line 100Ft | 2 | Not Included |
| | Solar panel 320W each | 2 | Included |
| | Compressor | 1 | Included |
| | Diffuser | 2 | Included |
| | Post mount cabinet | 1 | Included |
| | Steel post 3.5" exterior diameter, 10' tall  | 1 | Not included |
| | | | |
| --- | --- | --- | --- |
| System | Component | Quantity | Inclusion |
| SD4-CA-PM | Feeder line 100Ft | 4 | Not Included |
| | Solar panel 320W each | 2 | Included |
| | Compressor | 2 | Included |
| | Diffuser | 4 | Included |
| | Post mount cabinet | 1 | Included |
| | Steel post 3.5" exterior diameter, 10' tall | 1 | Not included |
For more information on how to install solar panels : Manual (PDF)