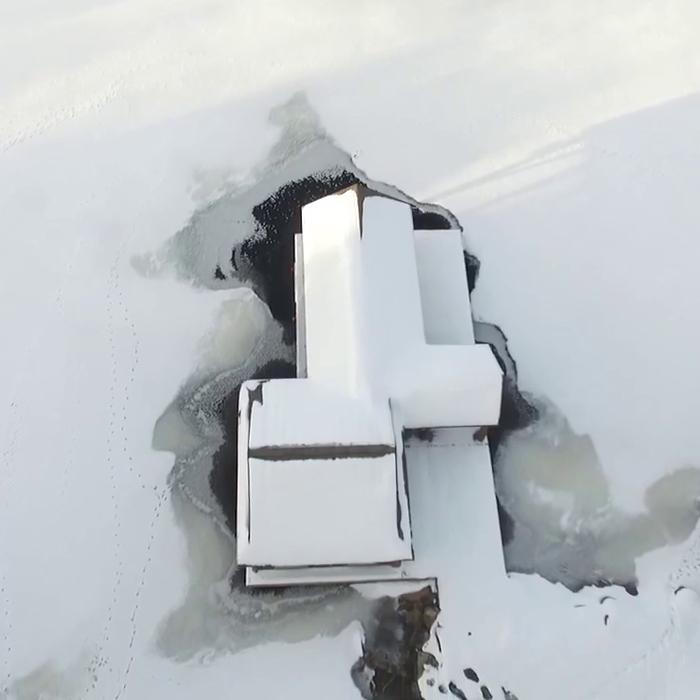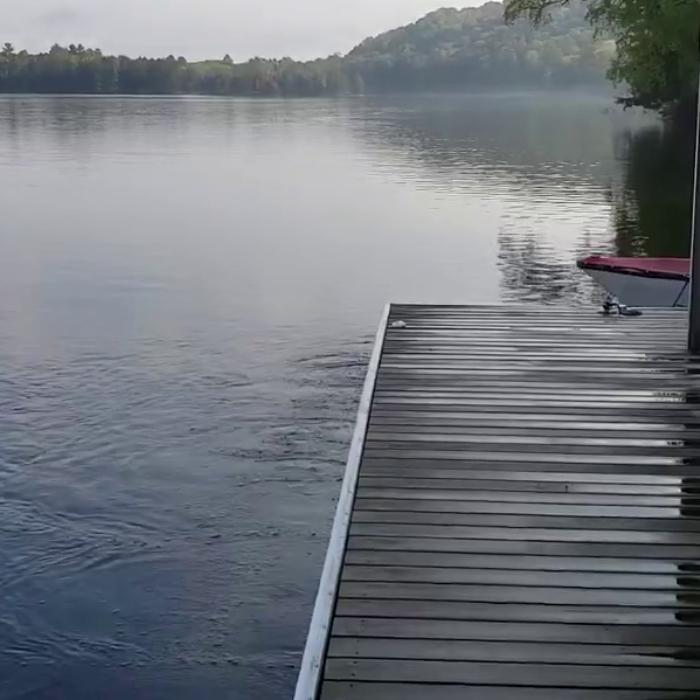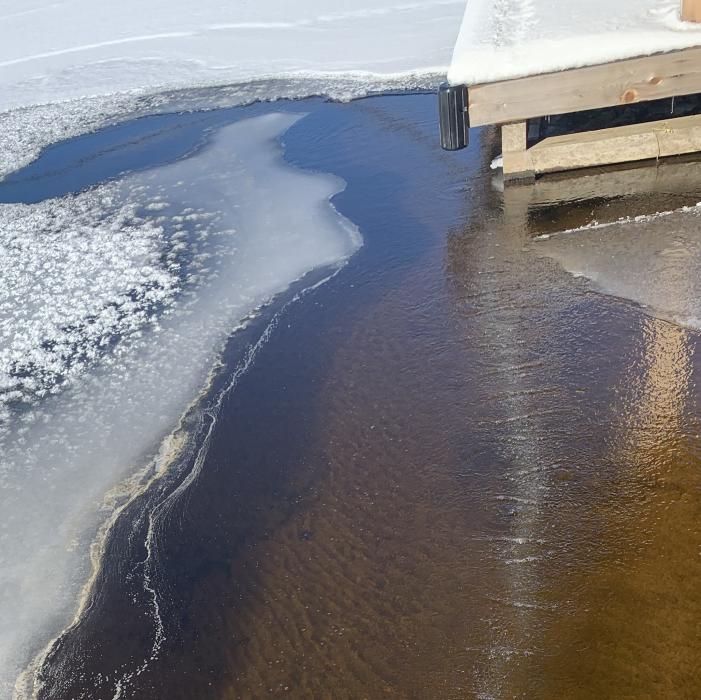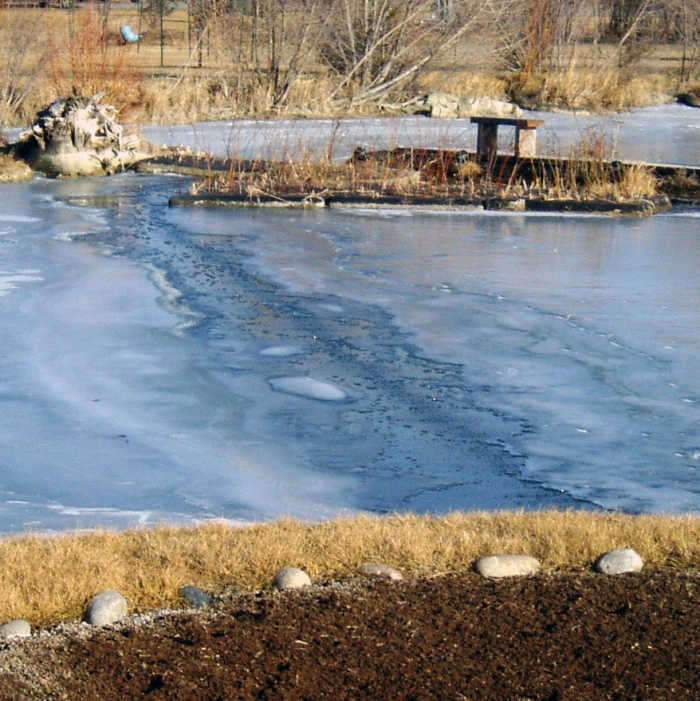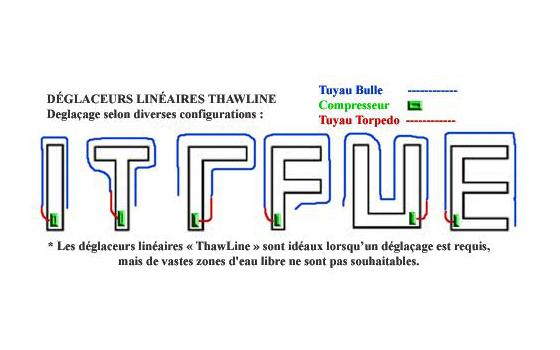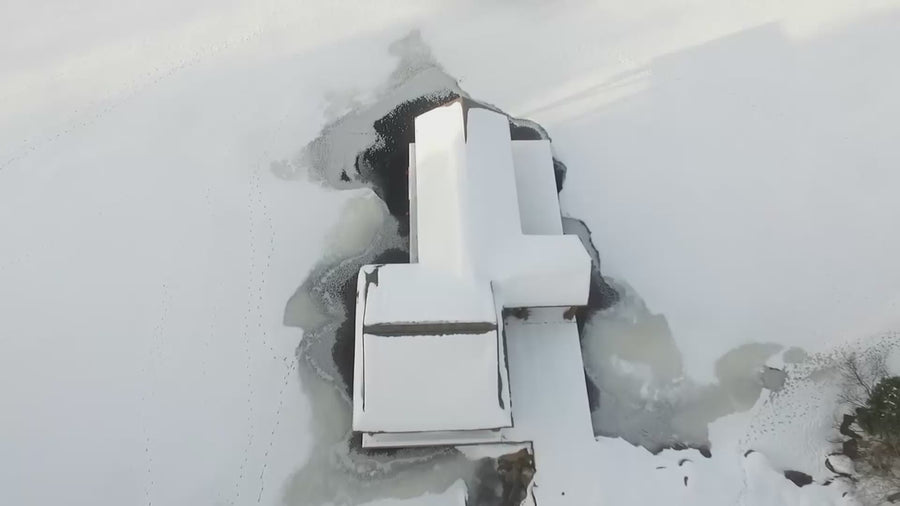 Price
Regular price

$1,789.00 CAD

Sale price

Regular price

$1,789.00 CAD
Shipping calculated at checkout
The principle behind de-icing involves the physics behind the relationship between water temperature and the depth at which the diffuser is placed. When air bubbles are created at the bottom of the basin and rise to the surface, they drag warmer water to the surface, preventing the formation of ice. This principle, combined with the rapid rise of bubbles that create water movement on the surface, provides an effective de-icing solution even in the coldest of conditions. 

The flexibility of the Thawline's diffuser hose allows for more precise targeting of the sections you wish to de-ice. For example, long and narrow corridors can be de-iced over long lengths to allow the passage of barges or boats. It is also easier to de-ice without opening a large area in the ice when using Thawline, since those can increase the risk of accidents in winter.
Read our case study realized with our Thawline system : Click here
Client testimonial: " I installed my new system (with cabinet) a short distance away from the cottage. The new system runs without any residual noise or vibration being heard in the cottage-I'm so happy!! "
Thawline de-icing systems use Bubble Tubing®, and are powered by the appropriate compressor for the job. These systems are efficient and reliable at any scale. 
They have no mechanical, moving or electrical parts in the water. 
The systems are designed for both fresh and salt water applications.
The Thawline Linear Icebreaking System de-ices along the shoreline, around boat shelters, between rows of docks, in areas where you want to eliminate the danger of property damage due to the uplift, compression and expansion of ice.
- Unlike propeller de-icer technology, which creates a large de-iced section, Thawline creates a thinner, and therefore more precise, de-iced area along the targeted section.
- CFD (computer modeling validation possible for large projects).
- Avoids having to remove and store your pleasure boats during the winter, saving time and money.
- Allows for great precision and flexibility in installation.
- Can be used all year round to de-ice in winter and improve water quality in summer.
- No electricity or machinery touching the water.
- Causes less condensation compared to a de-icer with a propeller.
- Generally saves electricity compared to other types of de-icers.
User manual (PDF)

Tech Sheet (PDF)
Bubble Tubing start-up procedure (PDF)
Thawline to meet different needs as well as customized systems for industrial and commercial applications.
- Thawline 50 - ballasted (BBLR-50): ½ HP Double piston compressor, 50 feet of Bubble Tubing® ½'' and 50' of Torpedo hose.
- Thawline 100 - ballasted (BBLR-100): ¾ HP Double piston compressor, 100 feet of Bubble Tubing® ½'' ballasted and 50 feet of Torpedo hose.
Call us for advice: if your project requires a Thawline system with multiple lines or for large areas, we have Bubble Tubing® ¾'' or 1.25'' and industrial compressors that will meet your needs.
Check with local authorities to ensure that the addition of de-icers is permitted in your municipality. The de-icing area should be clearly marked with a sign to warn anyone of the danger. For use with all types of de-icing systems. Click here to purchase the thin ice sign.