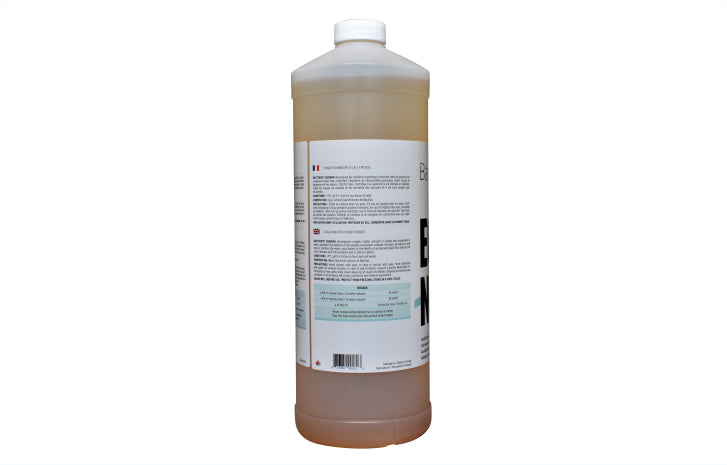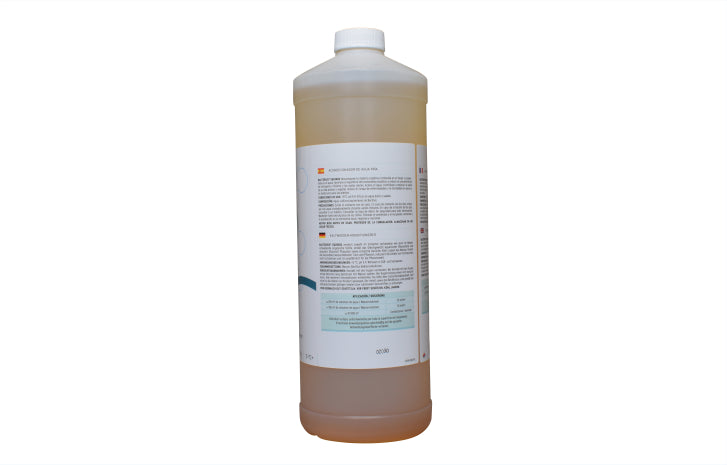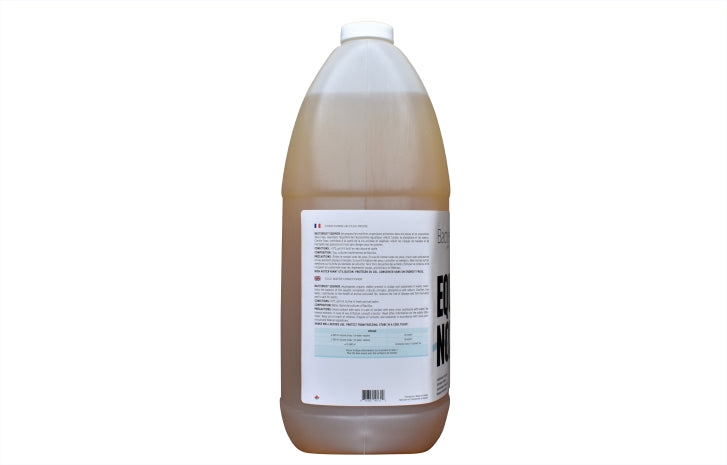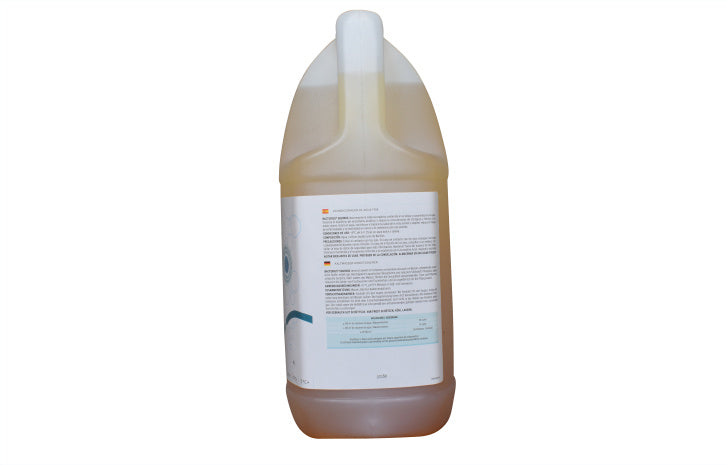 Price
Sale price

Regular price

$23.25 CAD
Shipping calculated at checkout
Our conditioner is composed of non-pathogenic bacteria selected and isolated for their capacity to decompose naturally and completely the organic materials present in water or muck. These bacteria produce hydrolytic enzymes in large quantities, that adapt and colonize easily in their new environment. Their rapid deployment in an aquatic environment ensures a dynamic balance between the generation and recycling of organic matter (mineralization).
Bacterius® EQUINOX was developed to biodegrade cellulose material generated from dead leaves in autumn.

Use Bacterius® EQUINOX for:

Natural clarification of pond water
Biodegrading the organic matter suspended in the water and in the sludge (from uneaten fish food, fish waste or plant residues)
Decreasing the concentration of various elements used in fertilizers (nitrogen and phosphorus)
Ensuring better control of floating algae in the water
Minimizing the damage of winter anoxic shock (fish kills)
Facilitating the spring recovery of the pond
Maintaining the integrity of bacterial biofilms until spring
Reducing odours due to anoxic conditions (H2S)
What Happens to my Pond at the End of Autumn?
Where we are in Quebec, when October comes to a close, the leaves begin to fall to the ground, the outside temperature approaches zero and the ecosystem of your pond is preparing itself for winter. Due to these external conditions, your pond will benefit from treatment of beneficial bacteria digesting the new inputs of organic material that would otherwise accumulate at the bottom of your pond. Bacterius® EQUINOX allows your pond to keep the biological balance during the winter.
What happens to my Pond in Spring?
In spring, when the snow melts, some nutrients available in the soil can easily end up in your pond via surface runoff. It is also the season in which strong odours caused by H2S, created over winter in low oxygen water by anaerobic bacteria, make their appearance. The water temperature is still far too cool for the bacteria naturally present in the ecosystem of your pond to work. Thankfully, there exist strains that have the same benefits and thrive in cooler water. Adding Bacterius® EQUINOX to your pond in spring allows the reduction of excess nutrients in the water and eliminates odours in cold water conditions.
Bacterius® EQUINOX rapidly colonizes in the muck and quickly prevents the proliferation of sulfate-reducing bacteria that are responsible for H2S and contribute to anoxic conditions. H2S is a toxic gas that causes unpleasant odours (rotten egg smell) and deterioration of bacterial biofilms.
Contains only active bacterial strains, no filling agents are used.
Exceptional Stability without chemical preservatives.
Bacterial population entirely sporulated.
Contains only bacterial strains tested and identified by the DNA sequencing method.

MADE IN CANADA
We guarantee that the product has been manufactured under strict quality control standards that ensure optimal product quality.
Tech Sheet (PDF)
SDS (PDF)

Monthly dosage: the dosage may vary depending on the application and environmental conditions.
SHAKE WELL BEFORE USING. If possible, use opened bottles within a year of purchase.
≤ 100 m³ water volume : 25 ml / m³
> 100 m³ water volume : 10 ml / m³
Conditions: +5ºC, pH 5-9. Active in fresh and salt water.
Maintains excellent water quality throughout the cold water season.
Add the treatment dose evenly over the surface to be treated. If the pond is too big to do so, add the dose in the turbulent waters of the water intake or close to any diffusers.
FOR A LARGE-SCALE USE, PLEASE CONSULT US.
Clear Pond
Exactly what you need to keep your pond clear.
I'm using the Bacteria for at least four years and was never disappointed.
This stuff works awesome my pond is so much better
ca fait la différence
Au début notre étang qui se remplit à même une source naturelle souterraine n'annonçait rien de bon mais grâce à la végétation qui s'y est installée naturellement et au traitement naturel de bactéries nous avons maintenant un étang tres agréable que nous traitons bien et prenons le soin d'aérer (avec également un tuyau bulles de Étang.ca
Better last year
Was much more effective last year for us. Fairly disappointed this year
Beau bassin
Ce produit garde mon bassin en bonne santé. Merci !