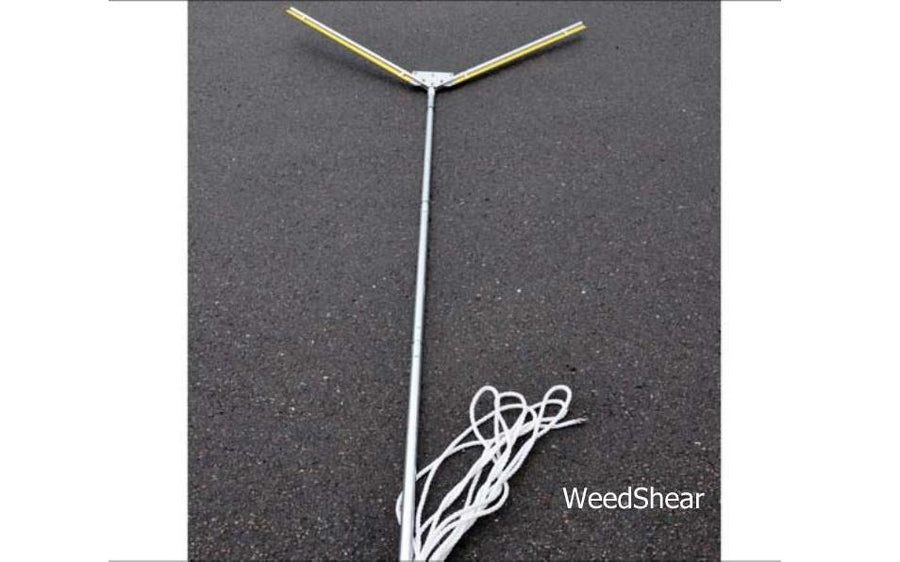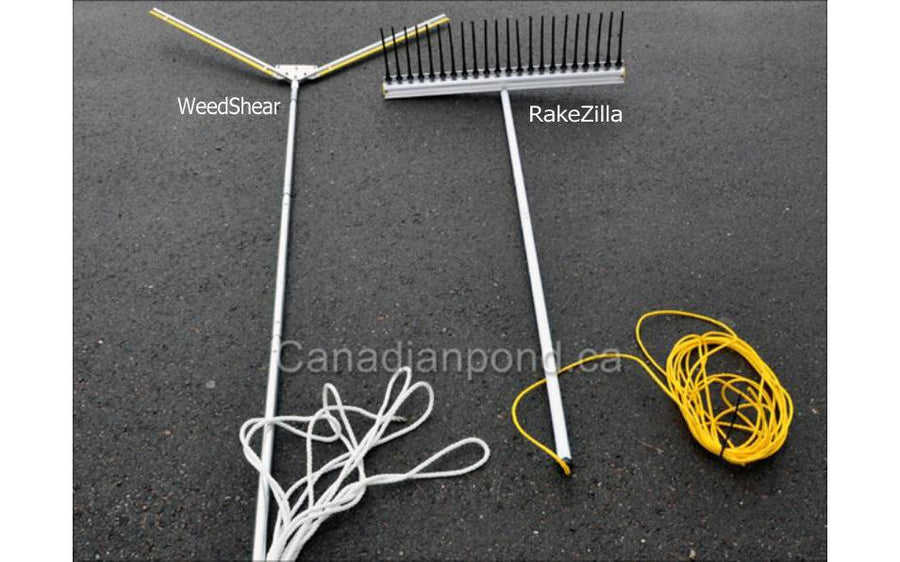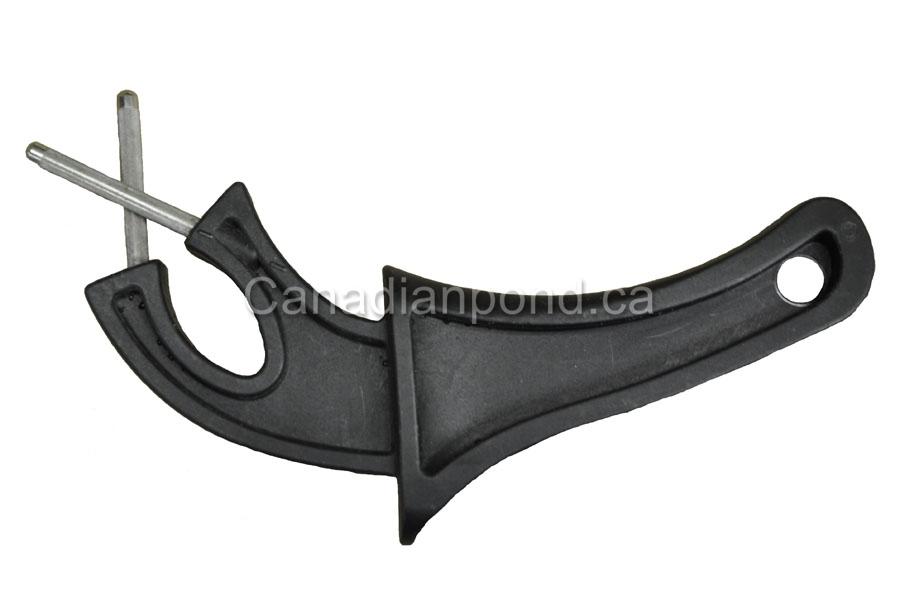 Price
Regular price

$249.00 CAD

Sale price

Regular price

$249.00 CAD
Shipping calculated at checkout
Control unwanted and invasive aquatic plants with our knives for aquatic plants. Many cottagers suffer from the problems associated with aquatic weeds on the shoreline, a problem that becomes more acute as nutrient-rich sediment accumulates in the lake and water quality changes. CanadianPond.ca offers different packages designed for cutting and collecting aquatic plants from lakes and ponds.
The Weed Shear is designed to cut the weeds and plants that are submerged in the water of your pond or lake, such as young cattails, Eurasian Watermilfoil and Hydrilla verticillata. Works great for shoreline and deep water.
With each cast, the Weed Shear cleans a section of 122cm (48 inches) wide. With a weight of only 3.6 kg (8 lbs), it is possible to cast it up to 7.6m (25') and more while being heavy enough to sink to the bottom of the water, where it is most effective.
Ideal for cutting in shallow or deep water
Cutting at the base of the plants
It offers little resistance since the knife cuts the plants rather than dragging them with it.
Dimension and weight of the box: 22 x 5 x 100 cm, 4.7 kg, (8.5 x 2 x 39.5'', 10.4 lb)
Includes a blade sharpener (Optional replacement blade available)
1 year warranty
If you have a lake or beach infested with mature aquatic plants and want to quickly eliminate these undesirables, the Weed Shear includes a 25-foot rope and a sharp blade. Assembling the knife is very easy and usually takes less than 10 minutes. The blade of the Weed Shear is very sharp, so it is important to always keep the protector on the blade when not in use. Please ensure that the clips are securely inserted into the handle before using the aquatic knife.
We only sell tools that we would use ourselves. These tools are designed to make weeding work easier and more efficient. Each aquatic plant tool is also sold separately.
A sharpener is already included with the purchase of the Weed Shear, but is also available for purchase individually.
Click here to visit The Rakezilla (Weed Rake) web page
Weed cutter
Have had mine for 4 years. It is amazing, I use it about once a month now, I barely have any weeds anymore. The only problem I had was the end of the pole broke so my husband fixed it and reinforced it for me. I am looking at ordering the rake to get the sludge off the bottom of the lake.
Aquatic Weed Cutters
Did not work, sank to the bottom and was very hard to pull, had to literally get into the pond to get any reeds to cut, would not suggest it for anyone to buy.
Hi Mr. Bassindale, thank you for your review. It is the first time we hear someone having this kind of issue with this product. Normally this tool is really appreciated for cutting aquatic plants from ponds and lakes . Would you be so kind as to contact us via email or phone and we would be happy to discuss this further with you and find a solution. Best regards!
Email: info@canadianpond.ca / Phone: 1-866-249-0976