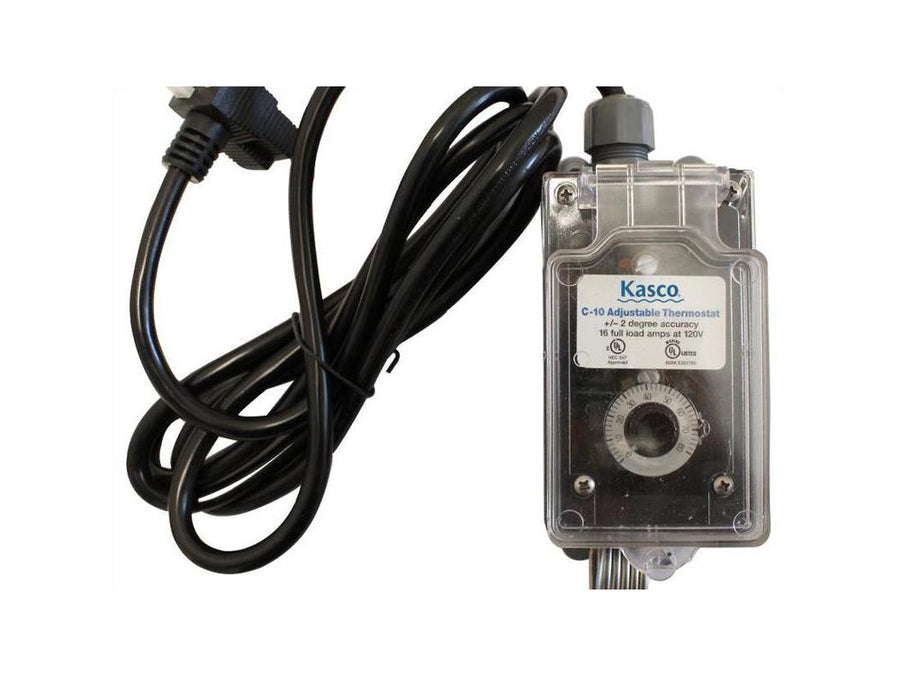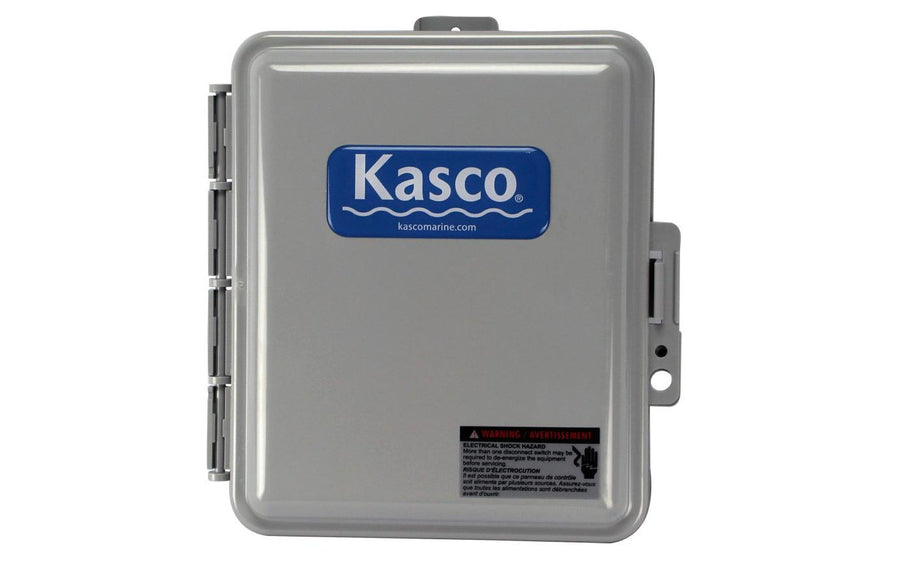 Price
Regular price

$159.00 CAD

Sale price

Regular price

$159.00 CAD
Whenever you are dealing with electricity and water, safety is always the first and foremost concern. That is why Kasco's Fountains, Robust-Aire Aerators, Water Circulators, and Impeller De-Icers and Control Panels are ETL approved to UL and CSA standards for safety in the water. Kasco's Control Panels come standard with all fountains and are optional with de-icers or circulators.
The Kasco Marine Timer and Control Panels are the interface through which you can control your aerators, circulators, fountains and de-icers. They will protect your equipment from power surges and hefty electrical bills! Use the control panels to turn your equipment on and off using the timer function, through perceived light in the photo cell, by temperature or any combination of these features. Available in 120V and 240V models.


Kasco offers 120V (C-10, C-20 and C-25) and 240V (C-85, C-95) control panels, that include GFI protection rated to protect you and your equipment from harm. A photo cell option is available on the C-25 for use with the optional lighting kits, and a timer dial for programming operation (C-20 and C-25).
Contact us for pricing for 240V models:
C-85 (240V single phase, Aquaticlear, 

Fountains and Surface Aerators up to 2HP

)
C-95 (

240V 

single phase, 3 - 5HP Fountains and Surface Aerators

)
Models details 

C10:  Controls what temperature the unit turns on when Deicing

C20: Controls what temperature and time unit turns on when Deicing
C25: 24-hour timer, GFCI protection and photocell outlet for optional lighting control
*C85 and C95 control boxes can be ordered upon request
Check with local authorities to ensure that the addition of de-icers is permitted in your municipality. The de-icing area should be clearly marked with a sign to warn anyone of the danger. For use with all types of de-icing systems. Click here to purchase the thin ice sign.