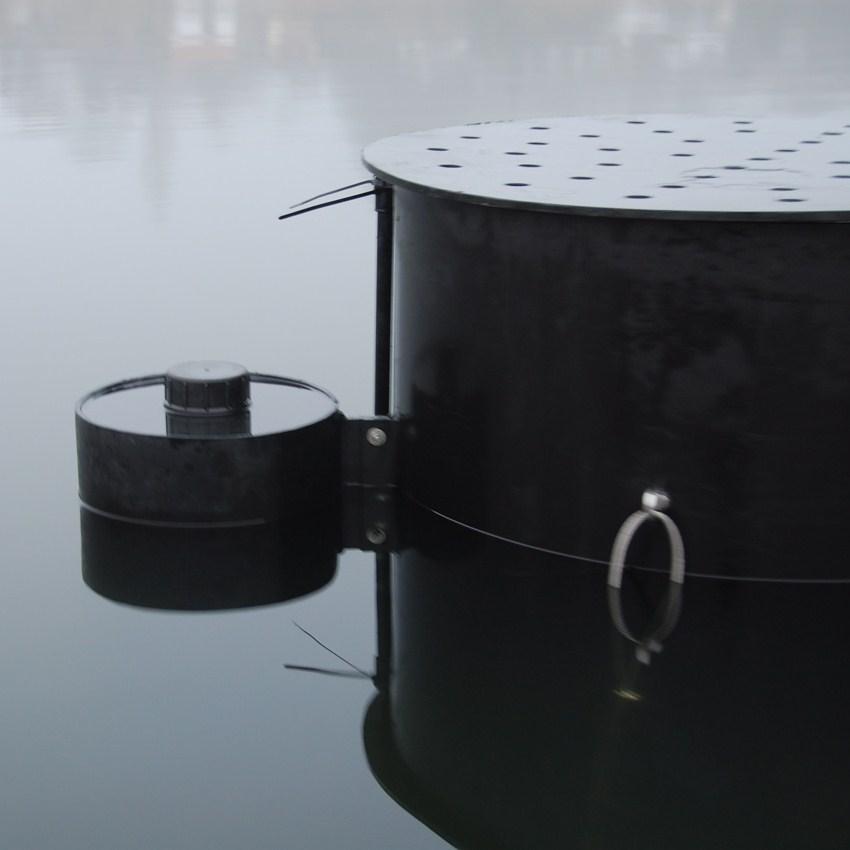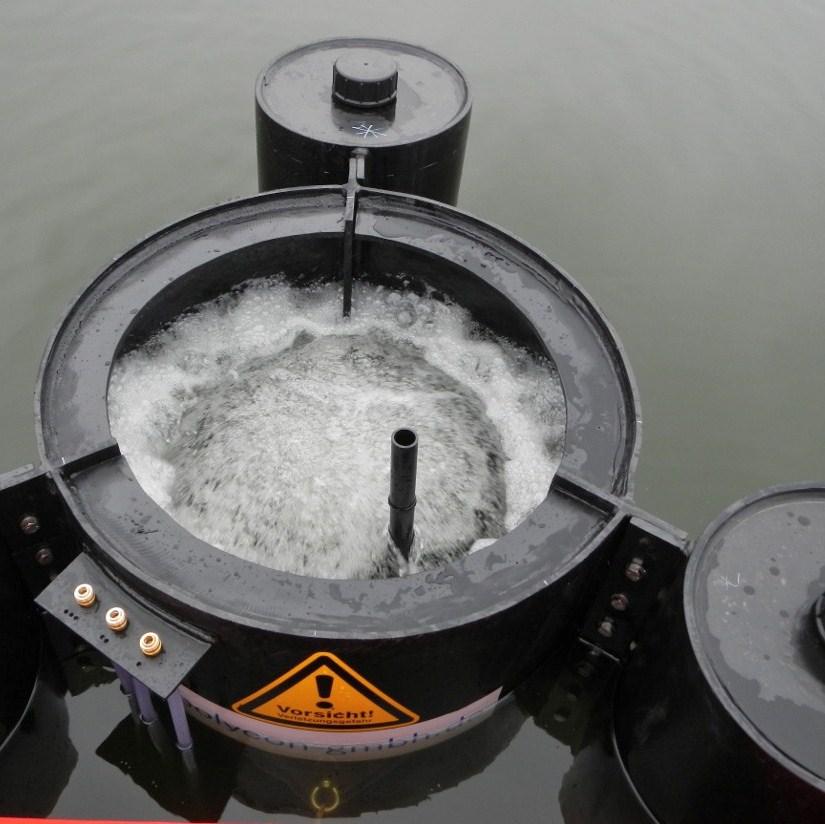 The TIBEAN is an aerator for water bodies of 5 m and more. The diffuser has proven its effectiveness in effectively aerating hypolimnion in water bodies without creating thermal mixing between the different water layers. Not only does the TIBEAN aerator treat water, it also assists in the mineralization of organic sediments. The TIBEAN hypolimnic aerator improves the physicochemical parameters and allows the water body to regain a balance allowing fish and other species of aquatic fauna to revitalize these waters. For animal species that are fragile to variations in water temperature, TIBEAN is an ecological and safe aerator.

Changes in water temperature occur seasonally. During periods of stratification the dissolved oxygen level becomes very low in deep water and causes eutrophication and excess nutrients. The hypolimnion is critical habitat for fish, invertebrates and microorganisms. It is also the place where soil and water come into contact and where nutrients accumulate causing a lack of oxygen. The hypolimnic aerator effectively oxygenates this layer of cold water without causing mixing with the upper layers. The Hypolimnion Aerator is also known as Hypolimnetic Oxygenation Systems (HOS).
A version of the Tibean was also created with the help of CanadianPond.ca. This Tibean-ICE version allows aeration during the winter by preventing any de-icing of water bodies around the Tibean. This type of ventilation ensures the safety of people having to move on bodies of water in winter for the purposes of transport or for winter sports.
The TIBEAN hypolimnic aerator is unique in that it oxygenates the sediment without creating delamination. It has been used in various successful projects around the world for over 23 years.
TIBEAN aerators are useful tools for hydroelectric reservoir management agencies, municipalities, mines and lake associations. The TIBEAN is designed for:
Bodies of water in need of restoration.
Situations requiring ventilation of the hypolimnion.
Control of the formation of organic sludge and ammonium; TIBEAN provides sufficient oxygen for complete mineralization.
Reducing the cost of producing drinking water since it ensures a minimum oxygen level of 4mg / L, also preventing the oxidation and precipitation of iron and manganese.
Prevention of the formation of toxic hydrogen sulfide.
The reduction of nutrients since it prevents the release of phosphorus into the sediments, thus allowing better water quality.
Situations where there is release of phosphorus from the sediments and / where precipitating agents are normally used such as Phoslock.
Polyplan is made up of lake restoration experts who will know how to properly calibrate and choose the location of TIBEANs for optimal system efficiency. They have a broad understanding of surface water management.

For any project requiring a TIBEAN, you can count on the technical and limnological skills of Polyplan & Canadianpond. Certainly, their connections with customers and partners around the world add to their know-how.