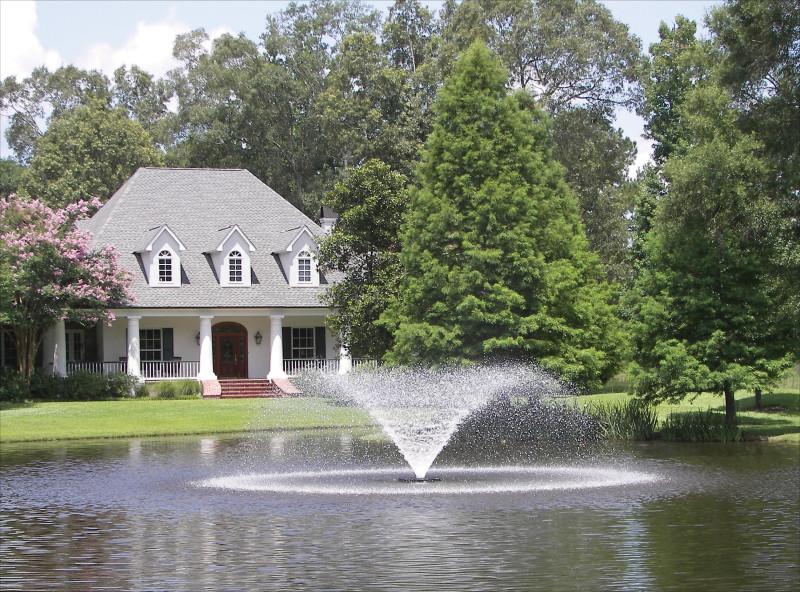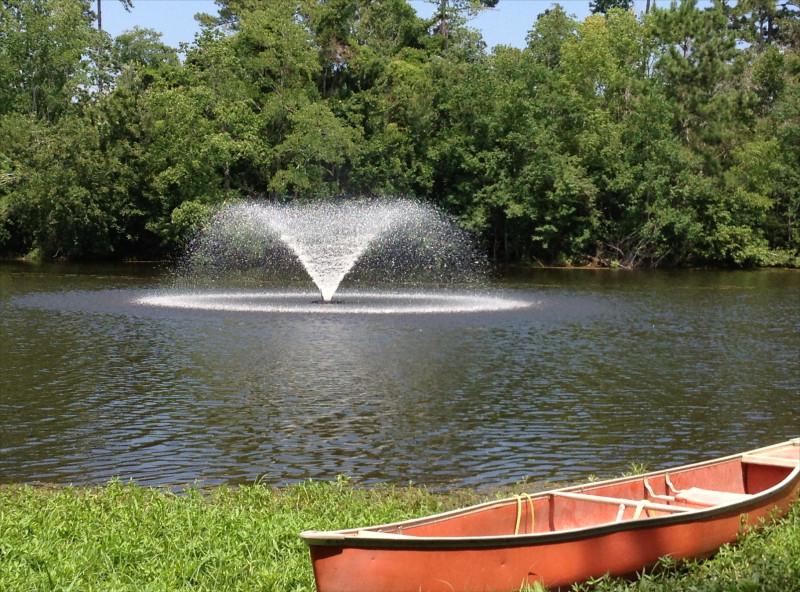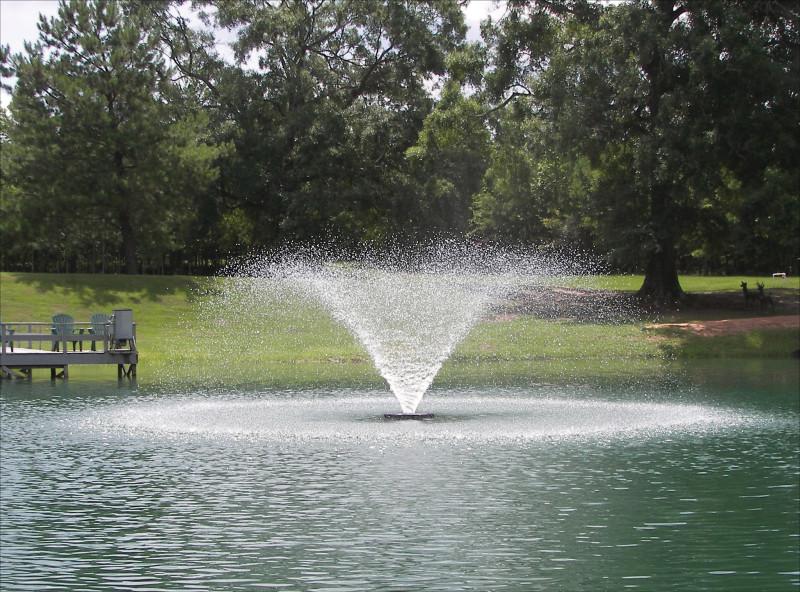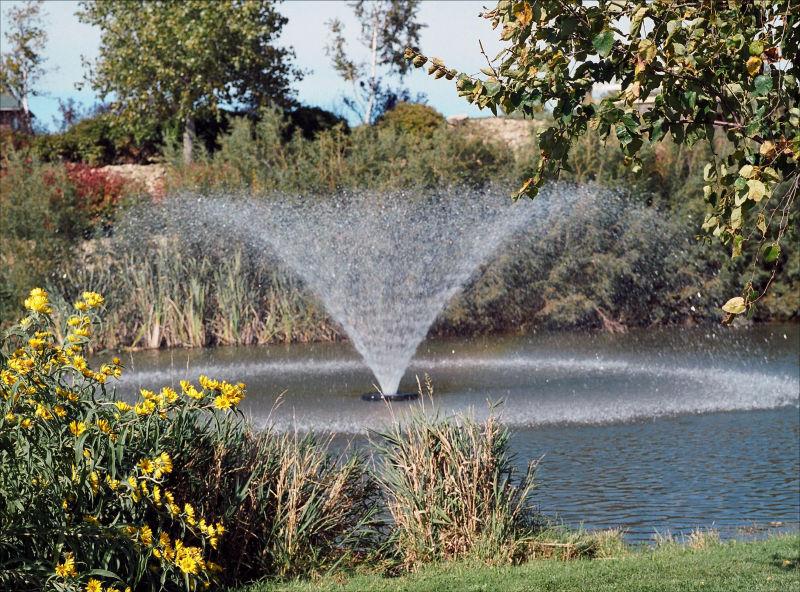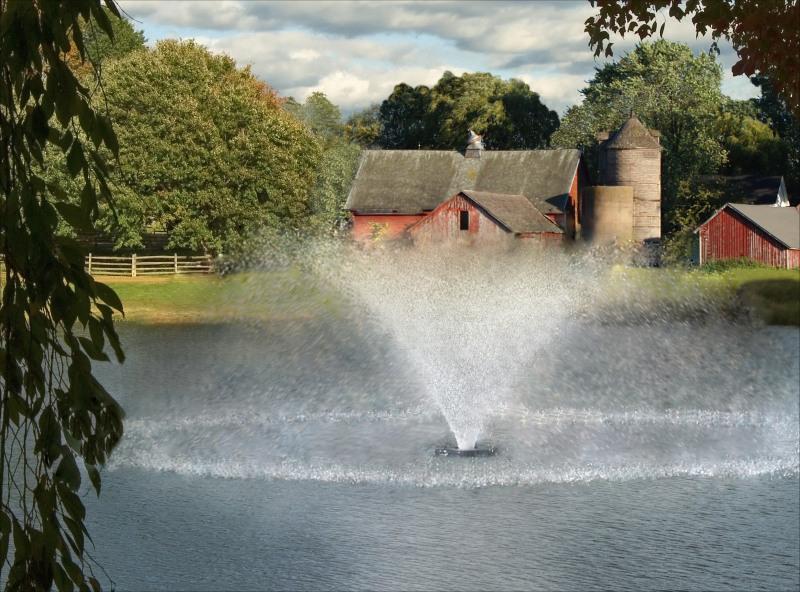 Price
Regular price

$6,921.75 CAD

Sale price

Regular price

$9,229.00 CAD

$6,921.75 CAD
This page displays Kasco VFX fountains in liquidation only. If you don't find the model that you are looking for please go to the regular VFX fountains page. Click here 
Canadianpond.ca has supplied Kasco Marine VFX aerating fountains and pond aerators to clients in Canada, the United States and in Europe for nearly two decades. These durable aerating floating fountains are engineered and manufactured with pride in Prescott, Wisconsin U.S.A. with intimate knowledge and expertise about fountain engineering and design feature upgrades. As the largest Canadian dealer of Kasco Marine aerating fountains and pond aerators and a Certified Repair and Maintenance Center, you are in good hands with Canadianpond.ca!
The classic Kasco "V" fountain pattern gives this aerator model a beautiful and aesthetically pleasing display. It is designed for maximum oxygenation to improve the health of your pond or lake efficiently. The VFX floating aerating fountains are available in 120V or 240V, 60Hz models as well as 240V, 50Hz international model.
Clients who use the VFX floating fountain are pleased to enjoy the aesthetic of a fountain, hearing the lovely sound of water splashing and seeing the attractive classic "V" shape spray pattern, while knowing they are adding much-needed oxygen to their pond. When a light kit is added, the enjoyment of your fountain is extended well into the evening hours, adding flare to summer parties, weddings or romantic evenings by the pond. Fountain sounds have the added bonus of drowning out unwanted background noises from highways, lawn mowers or other yard machinery, that can become annoying.
A stunning array of VFX floating fountains lit up in different colours, adds sparkle to golf course or municipal park ponds. Our aeration fountains by Kasco Marine are affordable and reliable, coming with a solid 2 to 3 year warranty depending on the model, making them the brand of choice for commercial establishments such as amusement parks, campgrounds, corporate landscape gardens, funeral homes, hotels and gated communities, to name a few.
Click here to read up on how to choose the right floating fountain for your pond.
Kasco's aerating fountains are mounted with four propeller blades to maximize the flow of displaced water while minimizing the energy required to make them function. Kasco fountains are among the most energy efficient on the market, in regards to the projected rate per kilowatt/hour of electricity consumed. These VFX models have a beautiful aerating pattern that will improve the water quality and aesthetics of any pond or body of water.
The floating aerating fountains include a GFCI protected control box with timer, GFCI protection and photo eye for light operation. The photo eye allows you to set your timer for the hours of operation and when it is dark the lights will activate.
LED or Halogen light kits available in Clear White, Red, Green, Blue and Yellow to extend the fountain's beauty into the nighttime hours. Lighting enlivens the water display, turning water drops into glimmering jewels of light while providing a resort-like appearance to the water feature.
The VFX Series offer increased circulation and oxygenation of thermal-stratified water and help stimulate the natural biodegradation of organic waste (such as grass clippings, leaves and run-off) and pollutants.
Oxygen is circulated and absorbed into the water, thereby increasing aerobic decomposition of sunken organic matter.
Aeration can help eliminate spring and fall turnover.
Aeration helps to promote greater densities of fish.
Specifications :
Efficient / Low Power Use: Highest efficiency design for low power consumption versus competing units. Reduces operating costs over the entire life of the unit.
Clog Resistant: Unique water-deflecting nozzle design gives you the most clog-resistant model on the market. Needs a minimum water depth to function.
Robust Motor: Environmentally friendly design with a hard-face internal mechanical seal and external lip seal for protection against leaks. Seals are silicone carbide for long life. Long-life top and bottom ball bearings. Food-grade oil lubricated for excellent heat dissipation.
Corrosion Resistant: Superior dependability in salt-water or other corrosive environments. All external metal motor, float, and hardware components are made of stainless steel.
Low Maintenance: Clean the motor housing once or twice per year and replace the sacrificial zinc anode when visibly corroded.
Fully Tested: ETL listed to stringent UL and CSA Safety standards.
Shipping: Ships Easily in Canada and abroad
Dependable: Backed by a two-year warranty or three year warranty on 2 & 5 HP models.
Choice of Cord Lengths: SJTOW underwater rated power cord length options of 50′ to 500′ or quick disconnect option. Includes two 50′ braided nylon mooring ropes (3 for the 2 & 5 HP models).
Kasco Marine Fountain Care Checklist (PDF) 

Specifications flyer (PDF)
Choice of Cord Lengths: SJTOW underwater rated power cord length options of 50′ to 500′ or quick disconnect option. Includes two 50′ braided nylon mooring ropes (3 for the 2 & 5 HP models).
Anchoring: The fountains include two 50 'heavy-duty nylon anchor ropes (3 for 2 and 5 HP models).
Note that for 240V fountains, an electrician must be present at the time of installation to connect the control box. The connection can be done in advance by sending you the control box before the installation date.
Package Includes:
Motor unit
Float
Bottom screen
Control panel with GFI protection

Mooring lines
Power cord
50Hz units include a motor unit, 15m mooring lines and power cord
We offer installation services. Click Here to find out more.