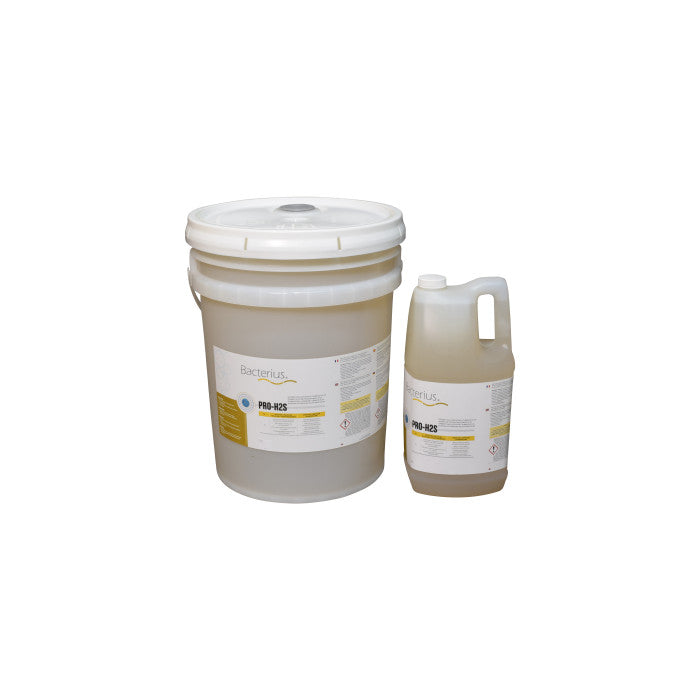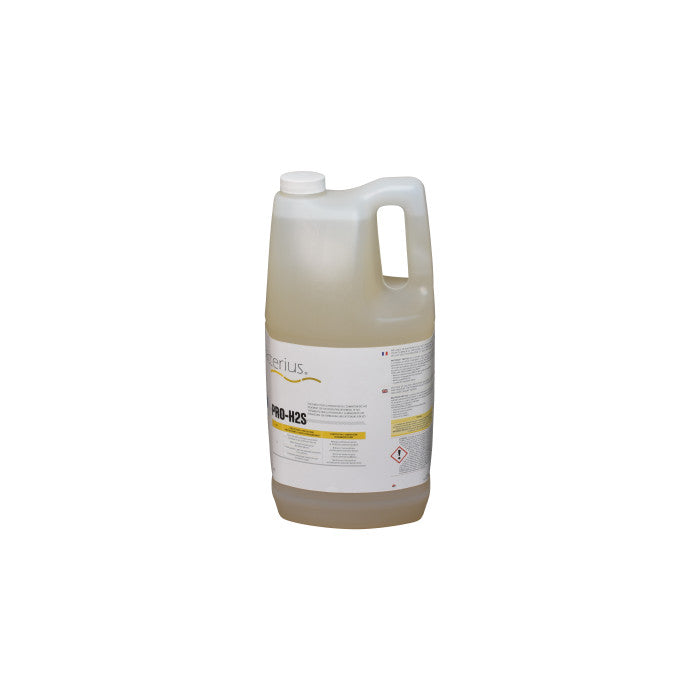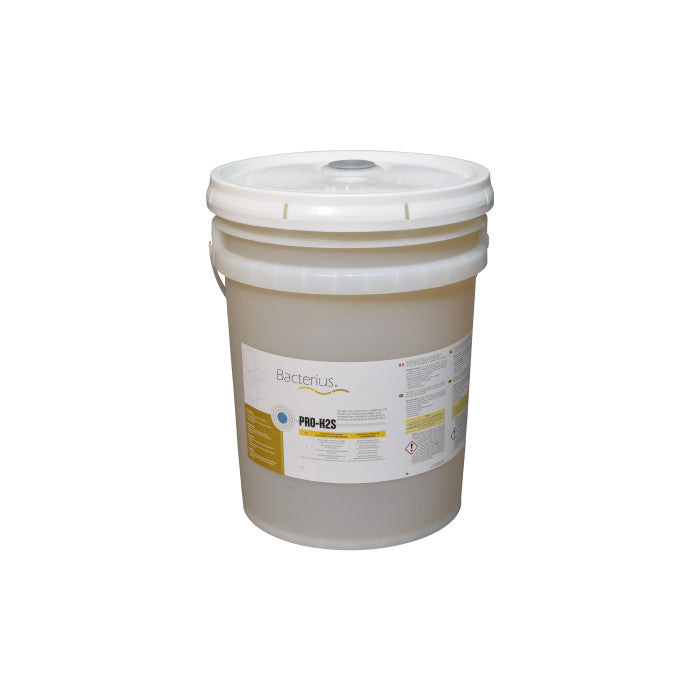 Bactérius PRO-H2S is a product that eliminates or prevents the formation of hydrogen sulfide and bad odors as well as the corrosion phenomena associated with it. For preventive or curative application in biological wastewater purification systems, grease or hydrocarbon separators and pipes. FOR PROFESSIONAL USE ONLY.
Reduction of corrosion of equipment and pipes
Compliance with discharge standards for sulphides (S2-) in the effluent.
Better removal of DB05 and suspended solids
Reduced danger to workers
Better air quality
Controls bad odors
Ph 6.5
Mixture of Calcium Nitrate and Optional Anaerobic Bacillus
Handle with care, consult our technical sheet and SDS sheet for more details.
We guarantee that the product has been manufactured under strict quality control standards that ensure optimal product quality.
Tech Sheet (PDF) 
SDS  (PDF)
Dosage
The basic dosage is on average between 250 and 500ml / day / m3.
The treatment strategy as well as the dosage will vary greatly depending on the conditions and facilities. Please consult us for more details.
Storage
Store away from frost.
Store in a cool, dry place at room temperature.