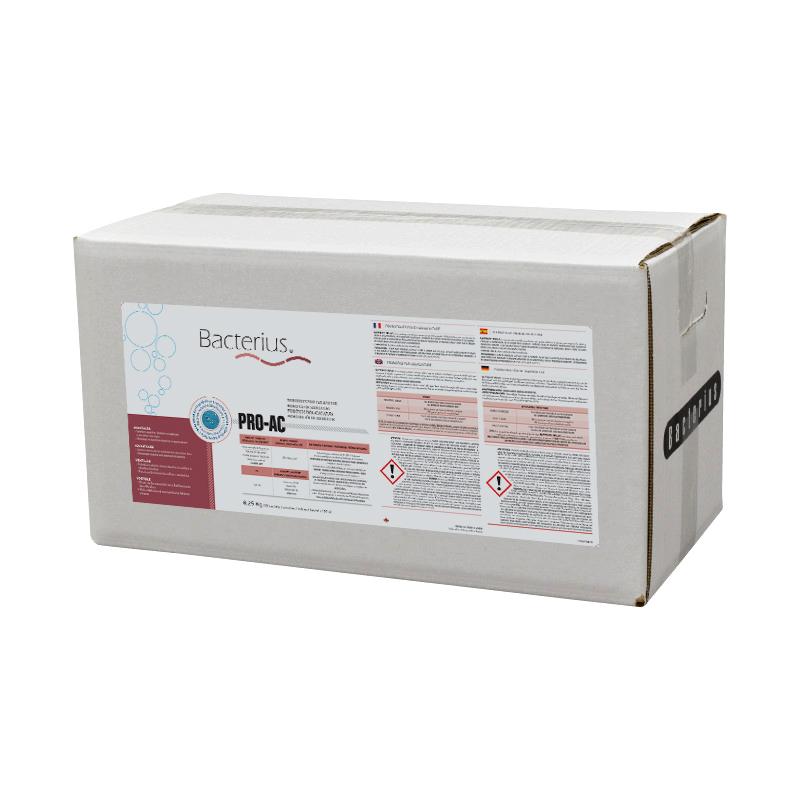 When shrimp larvae are transferred to a new environment, they experience stress and usually lose a significant proportion of their body's naturally protective microflora, both inside and out. At this stage, shrimp are more vulnerable to pathogens in the pond water, which can cause disease due to contamination from biomass, shells and fecal matter. These contaminants reduce the ambient oxygen levels and produce methane, ammonia, nitrates and H2S gases, all of which are harmful to aquaculture. Add our Bacterius Pro-Ac product to shrimp feed to increase their protective microflora's quality and quantity and thus reduce the risk of serious diseases, such as white spot disease and vibriosis after consumption.
Promotes gut health by stabilizing gut microflora
Discourages negative and opportunistic bacteria
Improves the general health of shrimp
Stimulates plankton growth
Reduces harvest days
Increases the survival rate of shrimp and fish
Promotes faster growth and weight gain while ensuring a more consistent size of shrimp and fish
Improves feed conversion rate
Bacterial strains: Bacillus subtilis, Bacillus Licheniformis  
We guarantee that the product has been manufactured under strict quality control standards that ensure optimal product quality.
Tech Sheet (PDF) 
SDS (PDF) 
Dosage
Shrimp: 150 g per tonne of complete feed
Fish: 250g per ton of whole feed

Others: 250 to 500 g per tonne of whole feed

Note: Due to the vitamin and mineral composition in this product, no additional vitamins or minerals are needed to produce artificial foods.
Application
Add directly to the food and mix. For aquaculture feed manufacturers who use thermal extrusion to produce commercial feed, some loss of activity can be observed during this phase. Stable up to 85 degrees celsius.
Storage
Store in a cool, dry place at room temperature.
The recommended storage temperature is between 1 and 23 degree celsius (34 and 73 degree farenheit)