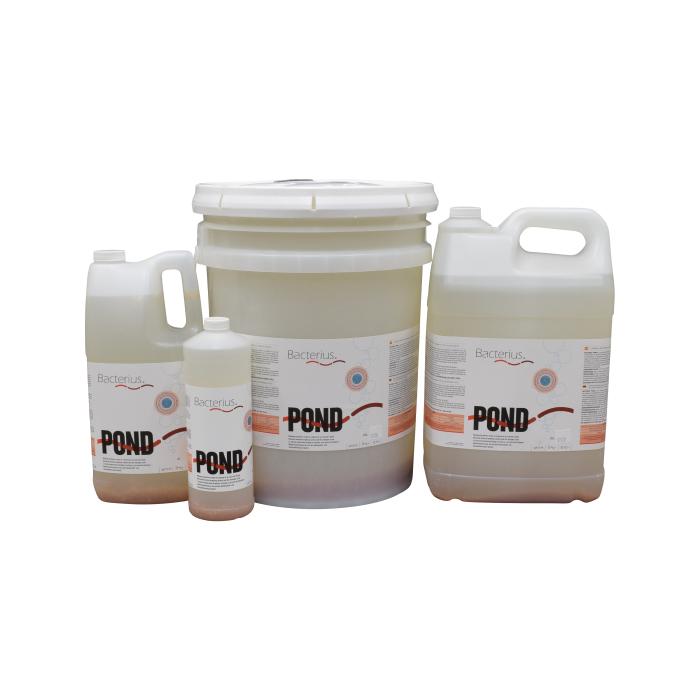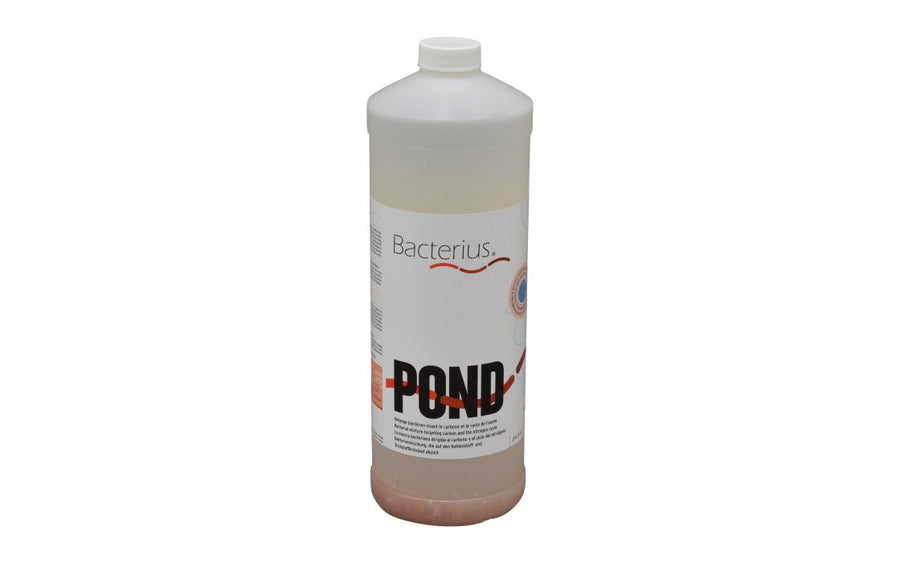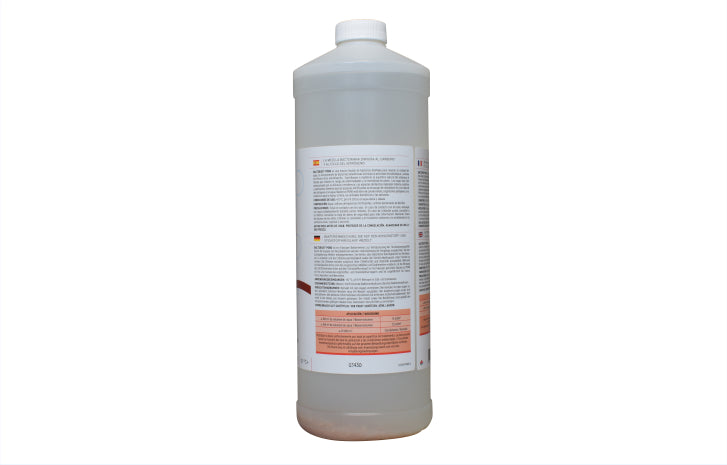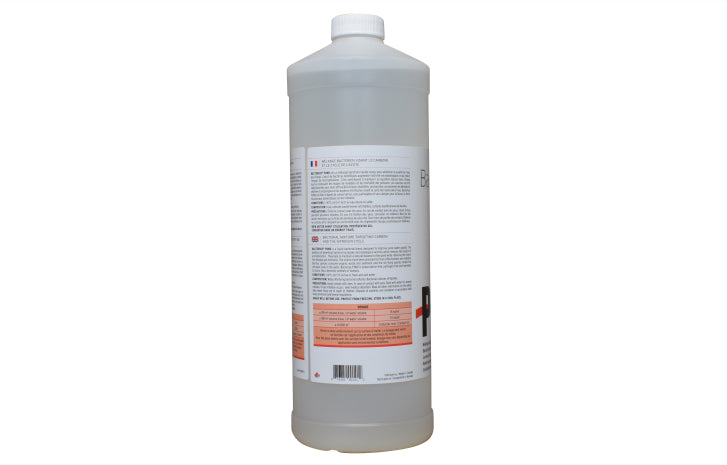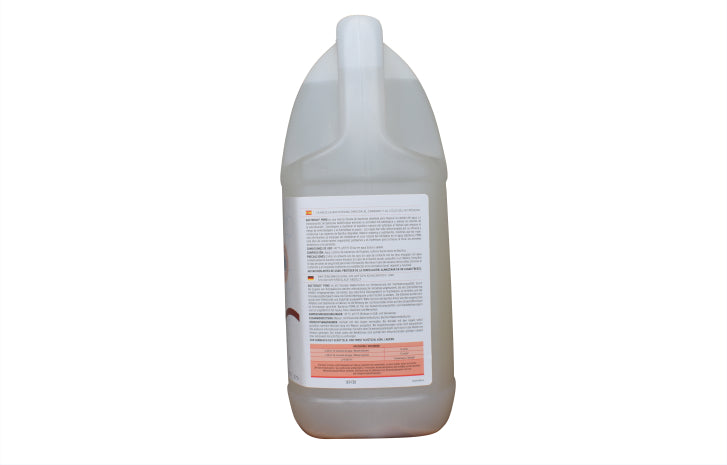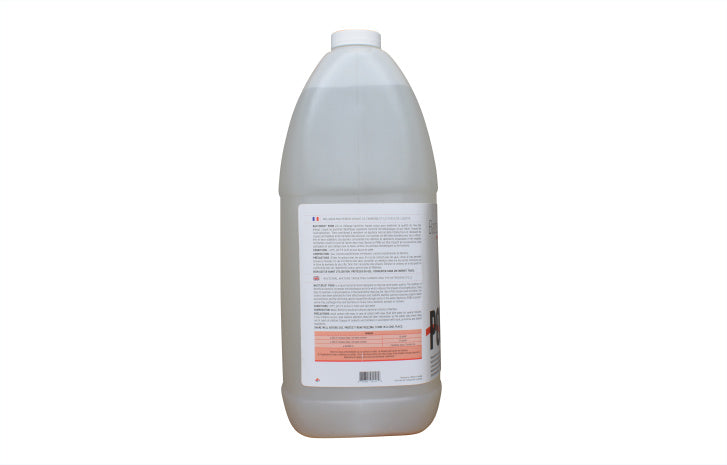 Price
Sale price

Regular price

$23.25 CAD
Shipping calculated at checkout
Bacterius® POND is a microbiological product for the maintenance and regeneration of aquatic environments.


- Breaks down organic matter present in sludge or suspended in water;

- Helps maintain the balance of the aquatic ecosystem;

- Helps reduce the concentration of chemicals used in fertilizers (nitrogen and phosphorus);

- Helps reduce bad odors caused by anoxic conditions;

- Fights sulfato-reducing bacteria to prevent the production of H2S gas;

- Naturally clarifies water;

- Contributes positively to the health of animal and plant life;

- Reduces the risk of disease and mortality of fish and plants.
Bacterius® POND is a mixture of bacillus and nitrifying bacteria that helps reduce algae, clarify water and reduce accumulations of sludge at the bottom of ponds.

The strains contained in Bacterius® POND have been selected for their efficacy and stability. The concentrated bacilli consume organic waste and sediments, and nitrifying species target the nitrogen cycle in water. Bacterius® POND bacterial mixture is designed to improve the quality of pond water. The addition of beneficial bacteria increases microbiological activity which reduces the effect of eutrophication.

Bacterius® POND product is preservative free, pathogen free and safe for flora, fauna, pets or humans.

Begin application in early summer or when the water is between 10 and 15 degrees Celsius. Continue treatments until early fall or until the water is colder than 10 degrees Celcius.

Bacterius® POND can be used in season in combination with Bacterius® C, Bacterius® N and Bacterius® EQUINOX. Contact a Canadianpond.ca representative to establish an application protocol according to the specifics of your pond.

- Naturally selected bacterial strains

- Great adaptability

- Strong stability

- No chemical preservatives

- Free from pathogenic contaminants

- Active in fresh and salt water

- Complete genetic profile available

We guarantee that the product has been manufactured under strict quality control standards that ensure optimal product quality.
Tech Sheet (PDF)
SDS (PDF)
Monthly Dosage :
≤ 100 m³ water volume: 15 ml / m³
> 100 m³ water volume : 7.5 ml / m³
The dosage may vary depending on the application and the environmental conditions.
Conditions: +10ºC, pH 5-9. Active in fresh and salt water.
Pour the dosage as evenly as possible on the water surface or pour near the air diffusers.
Shake well before using, as a deposit can form on the bucket bottom.
CONTACT US FOR LARGE VOLUME USE.
Have been using Bacterius products for quite a few years now in our hatchery rearing pond with satisfactory results
Appréciation de Bacterius Pond
Livraison faite comme prévu et en bon état !
Produit efficace d'année en année !
Beau bassin
Ce produit garde mon bassin en bonne santé. Merci !