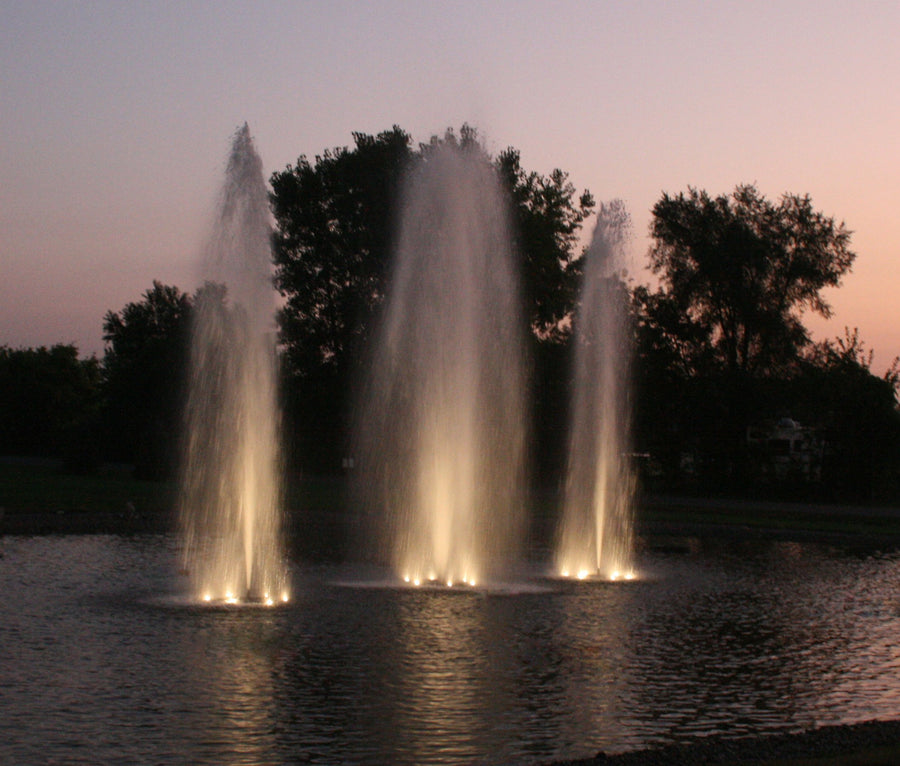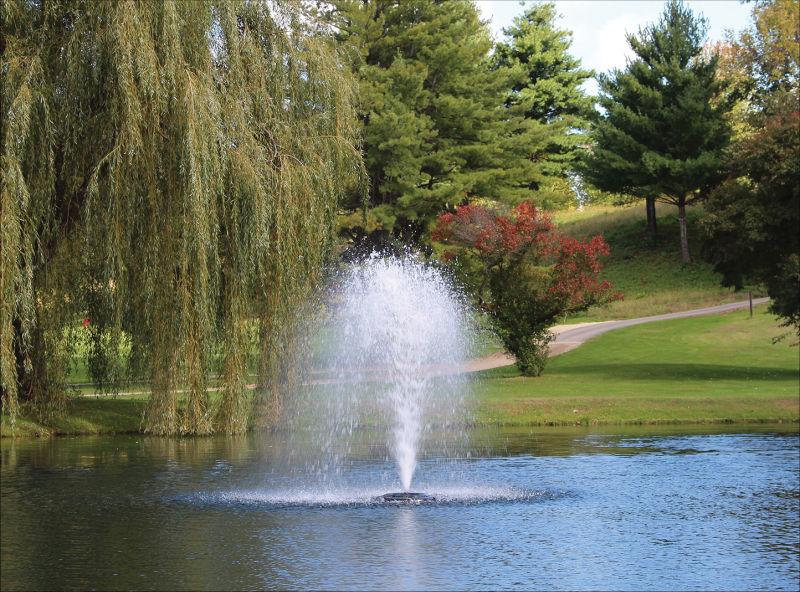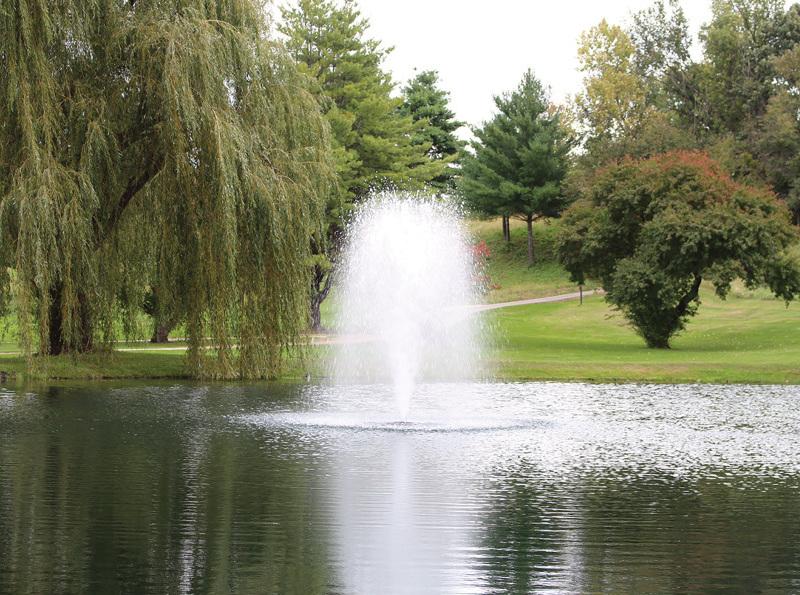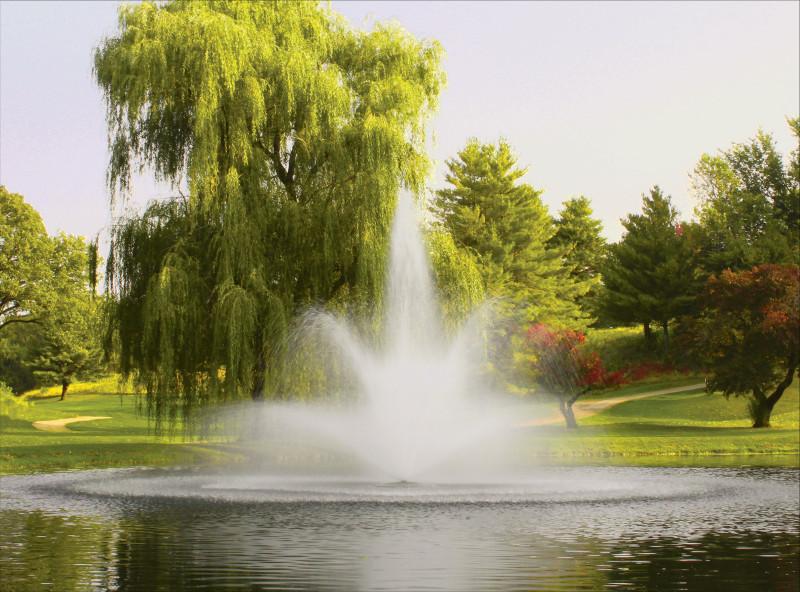 Price
Regular price

$2,349.00 CAD

Sale price

Regular price

$2,349.00 CAD
The J-Series Floating Fountains by Kasco Marine combines solid engineering, classic and versatile spray patterns, and low maintenance into a floating fountain design that keeps on giving! Our clients appreciate how easy the water fountains are to install, and how simple it is when changing the spray patterns for different looks and functions. Removing your fountains for winter is just as straightforward and clear. Their low maintenance and low energy consumption are particularly appealing to our Campground clients and Golf Course owners who are looking for an affordable, and impressive fountain to please the public and please the pocketbook!
The 3/4 HP decorative J-Series fountain is very popular with private pond owners with medium sized ponds (over 0.5 acres). Cottagers or pond owners with larger ponds tend to buy the 1 HP fountain model with light kits. commercial clients such as golf courses, campgrounds, resorts, funeral complexes, corporate headquarters, and garden centers are mixing fountain sizes or designing an array of fountains display with lights for visual appeal. Municipalities are now popularizing 2 - 5 HP fountains with lights to inspire citizens to visit park spaces in the day and evening hours. Everyone finds the sound of splashing water soothing, and when lit up at night, these floating fountains add a new and enticing dimension to the water's edge.
For water quality purposes, floating fountains add much-needed oxygen to the first few feet of water. Moving and mixing water can also help with the gaseous exchange within the water column. The splashing of water droplets on the water surface breaks surface tension, which is less appealing for some species of insects who prefer to breed in stagnant water. In the J-Series, the Willow pattern (V-Shaped) is similar to the VFX aerating fountain. For ponds or lakes with floating debris, a floating fountain provides the gentle movement of surface water that assists with debris moving toward the pond's edge.
Only the J-Series is this Versatile – get multiple, interchangeable spray patterns for the price of one!
Visit the following link to choose the right fountain for your pond : Click Here
The J-Series fountains come complete with everything you need – nozzles to create multiple decorative spray patterns, a control panel with Ground Fault Interrupter and photo-eye for optional light kit, power cord (available in 50′ increments up to 200′; 250, 300', 400', and 500' cords also available for 240V models), and mooring lines.
Chose J-Series for Industrial strength – designed with heavy-duty stainless steel components for continuous operation, extended motor life and corrosion prevention (even in salt water).
Are the J-Series Fountains Energy efficient? – Yes, 1750 rpm motors mean lower power consumption and longer life for seals and bearings. Compare Kasco's amp draws to competitive units and learn what you save on your monthly power bill. For example, for a ¾ HP model: 6.5 running amps on 120V and 2.9 running amps on 240V circuits for low operating costs.
Expertly designed for ease of use and worry free installation – fountains are easy to install, move, and operate. Spray nozzles are easily switched.
Compliant and warranted – Kasco fountains are approved to UL and CSA standards by ETL as complete packages. Each 3/4 and 1 hp fountain comes with a 2-year manufacturer's warranty and 2, 3, and 5 hp fountains include a 3-year warranty.


Highly dependable: Units are designed to operate continuously with minimal maintenance, even in shallow water. They are the least likely fountains to clog of any manufacturer because of Kasco's deflector technology, prop guard, and standard bottom intake screen.
Corrosion resistance: In salt water or other corrosive environments. All external parts are stainless steel and protected by a sacrificial zinc anode.
Choice of light kits: Available LED or Halogen light kits
Owner's manual (PDF)

Easy to use and install:  Floating fountains are easy to install, move, and operate. Spray nozzles are easily switched within 30 seconds.
Low maintenance: Clean the motor housing several times per year and replace the sacrificial zinc anode when visibly corroded. Ask our technician to change oil and seals every 3 to 5 years according to the model and water quality.
Note that for 240V fountains, an electrician must be present at the time of installation to connect the control box to the electric panel and to connect the wire to the control box as well. 
Package Includes:
Motor unit
Float
Bottom screen
Interchangeable nozzles
Control panel with GFI protection
Mooring lines
Power cord
50Hz units include a motor unit, 15m mooring lines, multiple nozzles and power cord
We offer installation service, Click Here to know more.