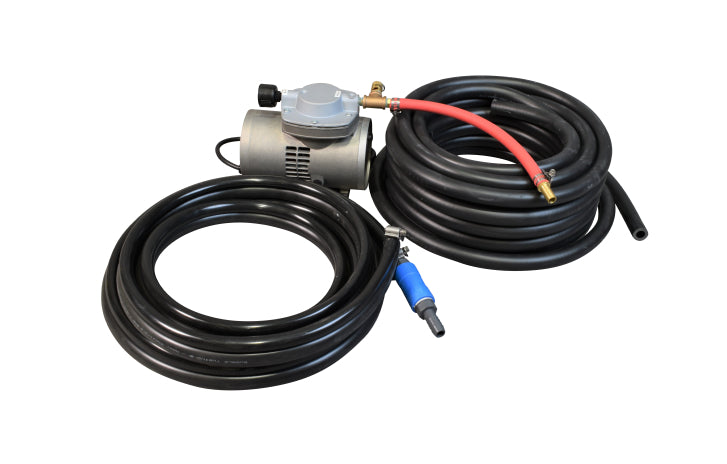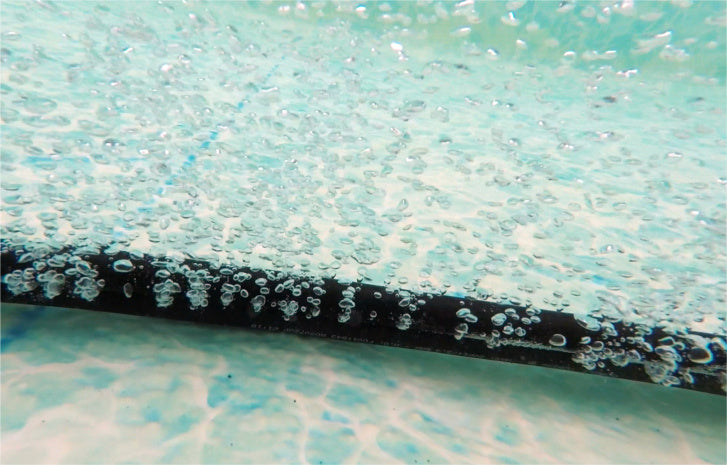 Price
Regular price

$1,149.00 CAD

Sale price

Regular price

$1,149.00 CAD
Shipping calculated at checkout
Basins and Ponds Aerator
The Mini Air pond aerator is efficient and economical. This aeration system is easy to install and will provide your pond with all the benefits of good aeration: 
- improved water quality; 
- faster digestion of decaying organic matter by natural microorganisms; 
- reduced odours;
- healthy aquatic life;
- prevention of filamentous algae growth;
- oxygen source for fish;
To learn more about the benefits of aeration, you can visit our aeration Solutions, Accomplishments and Resources pages.
Comparison Table of Aeration Systems
SYSTEMS

 

 

 

 

 

SAS XL

Ideal for:

Small shallow ponds

Small shallow ponds

Small ponds

Medium ponds with level bottom

Medium ponds with bowl-shape bottom

Pond size

Up to 5 000 ft2

Up to 5 000 ft2

Up to 5 000 ft2

Max. depth

Up to 4 ft depth

Up to 10' deep

Up to 20 ft depth

Up to 20 ft depth

Up to 25 ft depth

Diffuser

Choice of 1 to 2 Piccolo circular diffusers

1 or 2 round Piccolo diffusers

Piccolo diffuser or 25' of Bubble Tubing

Bubble Tubing 25', 50' or 100'

1 to 6 Robust-Aire diffusers

Compressor type

Linear


Linear

Diaphragm

Piston

Piston

Price:
589$ - 989$
789$ - 1 139$
1 149$
1 499$ - 5 349$
1 999$ - 6 449$
Some of our clients use the Mini Air aeration system in their septic tank to help remove and reduce the build-up of organic matter in the leaching bed and thus manage odours. They are able to extend the life of their septic system by keeping it in good condition without the need for expensive rebuilding.

You can read the article Restoring a septic system without digging, which is a testimonial from one of our customers; he reduced his sludge and organic matter levels by 16 inches in only 2 weeks!

In combination with septic tank aeration, you can also add bacterial products. The beneficial and natural bacteria will help reduce the build-up of organic matter in the septic tank and are safe to use.
The ¼HP air pump is very quiet, consumes little energy (3 amps) and makes a maximum of 30 PSI while providing an air volume of 1.24 CFM. The compressor must be placed in a location that is sheltered from the weather and where there is good air circulation because no cabinet is sold with this system. It is important to protect the compressor from bad weather.
The diffuser and the air supply hoses are heavy enough to sink to the bottom of the water without the need for ballast. The air pushed from the compressor will travel through the Torpedo feeder line to the diffuser. The diffuser will let the air escape in fine micro-bubbles of oxygen that will move up the water column. The oxygen and circulation created will help maintain the health of your pond.
Warranty:
• Diaphragm compressor: 1 years warranty
•Torpedo self-sinking air supply hose: 3 years warranty
•Diffuser : 2 choices of diffusers - 1 year warranty
•Self-sinking Bubble Tubing: 1 year warranty
Technical Sheet (PDF)
Mini Air ventilation system included:

Contact us for more information.