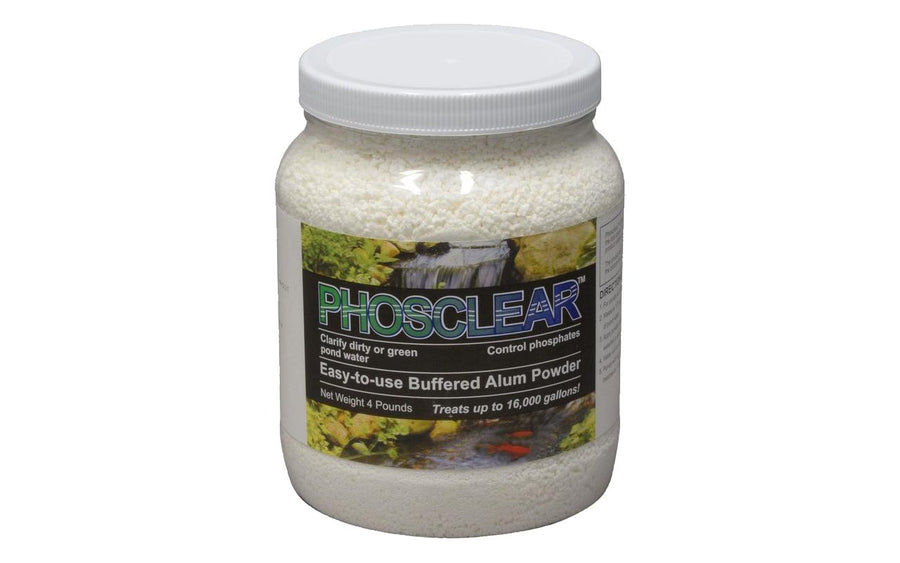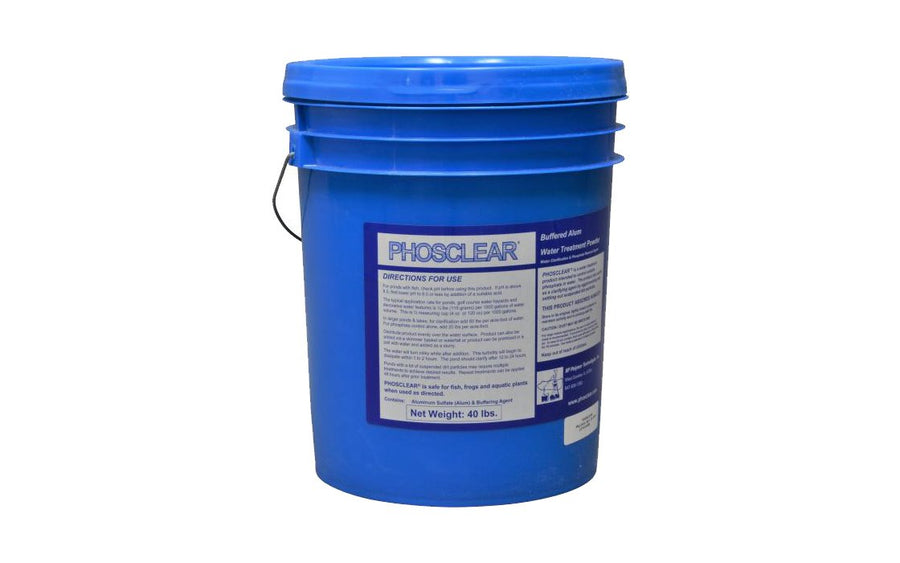 Price
Sale price

Regular price

$35.00 CAD
Shipping calculated at checkout
Every lake or pond is unique. If the water is clear, with minimal submerged weed growth, we'd call it "clean" and its primary productivity would be low. You might think of it as starving for plant nutrients. If the water is turbid, due to planktonic algae, its productivity would be high. This would be considered bad if you wanted to swim in it. It could be considered good if you were using it for aquaculture.
If you want to have clear water, you must reduce the productivity. In short, you need to withhold nutrients that feed the algae. Phosphorus is typically the nutrient that can increase plant and algae growth in freshwater lakes. To reduce the phosphorus level is to reduce the plant and algae growth, resulting in clear water.
Phosphorus binds tightly to the alum, which becomes incorporated into the sediments of the lake. It is totally safe from a human, animal and environmental standpoint. Aluminum, like silica sand, is one of the most common elements on the face of the earth. It is used in cooking and drinking water filtration.
Phosphorus, nitrogen and other nutrients enter the lake from four sources:

Watershed runoff
Sediment nutrient cycling
Atmospheric loading
Point source (typically sources known by the owner—can be things such as fish food, cleaning stations, fertilizer additions, etc.)
To identify and quantify the sources of phosphorus, it is necessary to do a total nutrient budget. Since most people can't afford that professional service, they typically ask a limnologist or other lake expert to "eyeball it" and give them their recommendation. Some remedial action can be inexpensive and other suggestions can be cost-prohibitive. If the low-cost fixes are not sufficient to bring about the desired improvement in water clarity, consider an alum treatment to reduce phosphorus in the water and reduce its cycling out of the sediments. It is probably cheaper than you think.

We guarantee that the product has been manufactured under strict quality control standards that ensure optimal product quality.
Simply scatter the Phosclear granules evenly across the surface of the water. Typical application rate is 80 lbs per acre-foot (25 ppm). A buffering agent prevents pH drops. Note: pH should be between 5.5 and 8.0, alkalinity between 50 and 200 ppm and salinity below 3 ppm.
PhosClear is available in 1.8 kg (4 lb) or 18kg (40 lb) formats. After treatment the water will appear white and cloudy and stay this way for about 24-48 hours after treatment.